Women and the environment are interconnected. Gender inequality and environmental issues have one common threat according to Ecofeminists. In this article, you'll learn what is ecofeminism and will discover prominent female environmentalists.
Climate change is real. Global warming continues. Even though there are so many government officials speaking about the issues of our planet, its constant destruction never stops.
What do the environmental issues have in common with women or gender inequality? I'm sure some of you asked this question.
There is a social movement that combines both women's and environment issues. The key idea of this movement is showing the interconnection of these two issues.
According to this ideology, called women and the environment, the dominance of men is visible everywhere. For centuries, men have been trying to dominate women and nature. They suggest the idea that women and nature are very much related and the common threat is the dominance of men on both of them.
A very important note should be taken. Men are NOT considered a threat; their dominance is the threat. If the control over nature and planet is divided equally between men and women, then the planet won't face the critical situation like now.
If you want to learn more about this ideology and the explanations of the experts, scroll down.
Women and the environment
The issues named "women and the environment" was first brought into public in 1975, by the Indian physicist Vandana Shiva. She talked about that during the First World Conference on Women.
However, it was only in the 1980s that governments and agencies started taking into consideration gender issues in their environmental and natural resource management programs.
This later showed that the active participation of women in environmental issues is very important. Many experts find that gender inequality and environmental crisis are closely interconnected.
In fact, promoting gender equality may be one of the best ways to save the environment. The voice of women is quite important not just for women's future, but for the world's future.
There are over 1.3 billion people living in poverty and 50% of them are women. Rural women are especially disadvantaged. Poverty is a major obstacle for sustainable use of natural resources.
Sadly, planners in the past failed to take into account gender restrictions and women's environment-related roles. As a result, men and women don't benefit equally from the sustainable progress. This results in less effective environmental protection.
But it's not a secret that women use natural resources like water for cleaning, cooking, farming, fishing and collecting food. Thus, they affect the environment by their management of sanitation.
What is Ecofeminism (Feminist environmentalism)?
The topic of women and the environment cannot be discussed without mentioning ecofeminism. It is the combination of the environmental and the feminist movements.
These two movements combine some other social movements. The main representatives of ecofeminism are activists like Ariel Salleh, Vandana Shiva, Gloria Goldstein and many others.
'Feminist environmentalism' is an alternative term for the same concept. This approach emphasizes material relations and their structuring of gender relationships.
Particularly, ecofeminism insists that women are closer to nature than men. They see a direct connection between oppression of nature and the subordination of women.
Women and the climate change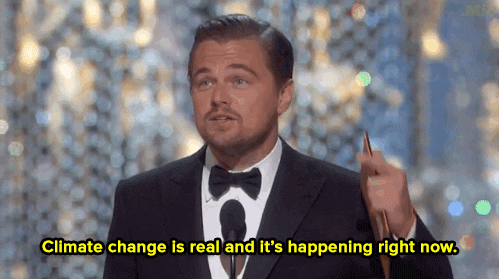 Ecofeminism suggests that women are affected differently by climate change. Women are considered vulnerable to climate change.
Women compose the larger share of the agricultural workforce, yet they have less access to income-earning opportunities. Furthermore, women manage household chores that sometimes limit their mobility and increases their vulnerability to sudden weather-related natural disasters.
In 2008, the UNFCCC's Secretariat formally recognized: "The gender dimension of climate change and its impacts are likely to affect men and women differently." The Secretariat urged formulation of "gender inclusive policy measures to address climate change" and stressed that women are important actors of change in adaptation.
The first recorded example of women protecting the environment belongs to 18th century. It started in India with a woman's protest. She protested against the felling of trees for building a palace for the Maharaja of Jodhpur.
Eventually, she died in the attempt. It was followed by large-scale protests by the local villagers. After some time, the king promised never to ask local villagers to supply timber.
The Chipko Movement, that is literally translated as to stick to, or to hug something, is a popular movement against felling of trees. This movement involves hundreds of women who hug trees to prevent them from being felled by the government.
The movement picked up momentum in the mid-1970s, mainly under the leadership of Gaura Devi, a 50-year old illiterate woman.
Now let's have a look at some of the most incredible female environmentalists. These women have proven that we can have our say regarding any issue, including the future of our planet.
Female environmentalist 1) Rachel Carson
One of the most outstanding women environmentalists, Rachel Carson was an American ecologist, scientist and writer. During her work at the Marine Biological Laboratories in Massachusetts, she mainly focused on marine problems.
In 1941, she published her first book, 'Under the Sea-Wind: a Naturalists' Picture of Ocean Life'. 'The Sea Around Us', Carson's second book, won the National Book Award and sold over 200,000 copies.
But her book about the environment, 'Silent Spring' was a complete breakthrough. It explains what humans have done to nature and eventually, to themselves.
She believes that humans and nature are mutually dependent on one other. By the help of this book, she not only brought attention to the dangers of the irregular use of synthetic pesticides but also helped to launch the modern environmental movement.
'Silent Spring' is considered one of the most popular and influential non-fiction books of the twentieth century.
Female environmentalist 2) Dian Fossey
The activities of Dian Fossey were groundbreaking for female biologists, especially when she decided to study the mysterious mountain gorillas of Rwanda.
Significantly, she succeeded in getting close to them (especially when no one else could) by imitating their behavior. However, when Fossey identified many new aspects of gorillas' behavior, she also noticed the brutality of poaching.
It's noteworthy that when her favorite gorilla, Digit, was killed, Fossey established the Digit Fund to fund anti-poaching efforts. Sadly, Fossey was killed in her cabin in Rwanda, in 1985.
It's widely believed that she was killed by a poacher as a response to her active anti-poaching activities. Nonetheless, she left behind an amazing legacy that has motivated many people to join the fight to save the mountain gorillas.
Now, after her passing, there is Dian Fossey Gorilla Fund that continues her work.
Female environmentalist 3) Vandana Shiva
Indian popular environmentalist and scholar, Vandana Shiva is the leader of a campaign that values traditional and local practices over uniform solutions.
As she once noted, "Uniformity is not nature's way, diversity is nature's way." She has an NGO, Navdanya, that is a national movement to promote organic practices, fair trade and protect native seeds for farming.
As she argues, the new perception of the role of women in the developing world is crucially important. In her book, 'Staying Alive: Women, Ecology, and Development', she emphasizes that supporting women-run farms is the most important factor for creating environmentally sustainable food sources. She believes that this will lead to economic growth.
Vandana has received many honorary degrees and awards such as like 'Influential women in the world' by Forbes.
Female environmentalist 4) Wangari Maathai
A Kenyan woman, Wangari Maathai, had a rare opportunity. She was one of 300 Kenyans selected for the Kennedy Airlift' program. This gave her the chance to study at American universities.
She is the founder of the Green Belt Movement that teaches Kenyan women how to draw income from the land and plant new trees in deforested areas.
Since then, the movement has planted over 51 million trees. For her great achievements in environmental conservation and the promotion of women's rights, in 2004, Maathai became the first African woman ever to receive the Nobel Peace Prize.
Check Out Other Posts Related to Women and the Environment: Learn More about Ecofeminism & Prominent Female Environmentalists