Self-esteem resources for women contribute to self-development of women and girls. Together with self-help these self-esteem ideas, worksheets and activities make women feel more confident.
Who run the world? Girls! This is how the famous song by Beyoncé goes. This is about many women who are in boardrooms of successful companies, who lead countries and inspire others. They push away all the obstacles that limit their abilities.
We admire them and, at the same time, we wonder how they do it. How do they continue trying without fear, even if there is a risk of public fail?
If you ask them, they will point out two very important things: high self-esteem and self-confidence.
In fact, nobody is born with self-esteem or confidence. One can develop it as time passes. And there are various self-esteem resources for women.
Many ideas and worksheets can be really helpful and you can find them down below. But, dear women, keep in mind that self-help is something more important and useful. Do not deprive yourself of confidence and continue to believe in your strength.
Self-Esteem Resources for Women
Heads Up, Girls! Always Wear High Self-Esteem Along with your Good Looks!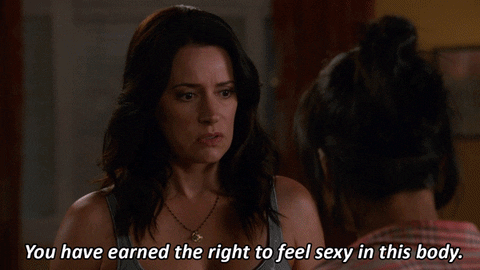 All of us live in communities and depend on them. These communities work like a chain. The members carry the impact others have on them. However, when it comes to your own self-worth, only one opinion truly matters. It is your own. Only you know what is good or bad for you.
Studies show that people with high self-esteem tend to be happier, and they are more likely to undertake difficult tasks and persevere in the face of failure. In other words, self-esteem is the way we value ourselves. If you want to thrive and have a normal healthy self-development: value yourselves.
Self-esteem also has a huge impact on our trust in others, relationships and work. Nearly every aspect of our lives depends on the worth of ourselves. And if you want to have a high self-esteem, think and act positively. Self-value comes along with a person's thoughts, behavior, ideas, feelings, and actions.
Women and young girls need positive self-esteem to be strong and to be able to control their lives. Women who allow themselves to shine and want to show up in their full magnificence, know the value of high self-esteem.
This means that high or low self-esteem is only a state of mind. Every woman can change that state of mind from good to bad and vise versa. High self-esteem comes along with the feeling of being complete.
I tell these to make sure you know how important high self-esteem is. It is an effective empowerment tool. But if you still do not feel confident, there are many self-esteem resources for women. You can have a look at worksheets as well. Use them and remember that self-help is more effective and precious.
Self-Esteem Resources for Women: Ideas you should Try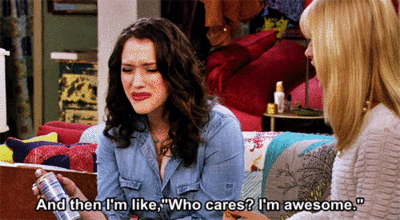 Success stories of other women can be good self-esteem resources for women. They work like a driving force for others. If you have low self-esteem and do not know how to change it, here are some ideas to boost that process.
You do not have to follow them one by one. Choose the best options for you. These ideas will definitely wake you up!
Let's begin with body, mind, and soul. This triangle is the key to harmony in life. If you want to take care of them you should listen to them. Their needs might be quite simple ones, such as visiting a dear person or listening to good music. Try to fulfill those needs. It is called self-help. The balance between these three will add more colors to your life.
This lifestyle will make you think positively about yourself. Positive mindset, in general, is one of the best ideas to keep one in a good mood. Remind yourself that, despite all your problems, you are a unique, special, and valuable person. You deserve to feel good about yourself.  
Wearing clean and beautiful clothes and eating good food, as part of the healthy diet, will challenge negative thoughts and beat the ideas about "being a loser". It will also reduce the stress level.
Getting artistic is another self-esteem resource for women. I think women are artistic since birth. This is what makes them so special. Activities like painting, music, poetry, and dance enable women and young girls to express themselves.
Self-Esteem Resources for Women: Self-Confidence Formulas in Worksheets
If you share those self-esteem resources for women that were mentioned above, then half of the truth is out of the bag for you. There are no more hesitations about how to create self-value.
If you feel like you need more, then you can check out these worksheets for raising your self-esteem.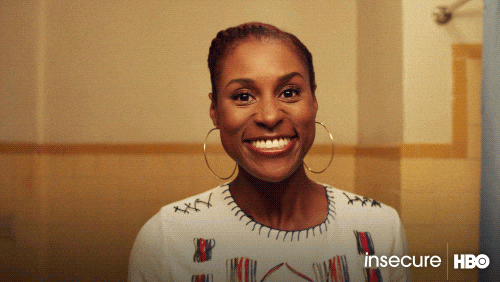 Self-Esteem Resources for Women:
Worksheets 1) About Me
It is already clear that building a foundation for self-esteem can help women be more confident when facing problems. If you face such challenge, here is the "About Me" worksheet to overcome it.
The "About Me" worksheet can help women and girls to identify their own positive traits and accomplishments. Every time reading them women can feel inspired and will start respecting themselves.
Self-Esteem Resources for Women: Worksheets
2) Self-Esteem Journal
Positive journaling helps to raise feelings of well-being and self-esteem. It has been quite common recently. In this self-esteem worksheet, women are asked to record three daily questions related to their successes: good qualities, positive experiences, etc.
This worksheet is great for those who have difficulty to express ideas about positive experiences in a journal. Thus, this worksheet is designed to be as straight-forward and simple as possible. Meanwhile, it maintains the qualities that are important for improving self-esteem.
Self-Esteem Resources for Women:
Worksheets 3) My Strengths and Qualities
People are usually asked to talk about their strengths and weaknesses in order to understand them. However, this worksheet is very different, ladies! Everybody has positive qualities. But sometimes it is hard to notice them.
The thing is that it can be very challenging for women with poor self-esteem to think of even a single feature they like about themselves. This positive psychology worksheet will help you to begin building a positive self-image. Regular reviews and the addition of new qualities can really reinforce positive self-talk.
Check Out Other Related Posts to Self-esteem Resources For Women: Worksheets & Ideas for Self-help