The portrayal of women in media is a significant factor of women's social status since media is a tremendous source of information for masses. Media has a leading role in shaping and breaking stereotypes about women.
Stereotypes about women are common features of any society in any era of history. People develop ideas about women and expect each one to follow them.
Inequality between genders has been the number one issue for decades. The main reason why inspirational women we now praise have become the idols they are is because they stood up to the people who oppressed them.
We still witness gender stereotypes and discrimination. There can be some characteristic features and distinguishing factors between the genders, but they should not end up as limitations towards human rights and equal opportunities.
Unfortunately, those gender "distinguished factors" in their turn become gender stereotypes, which we shouldn't overlook. Most of those stereotypes exist because media promotes them. The portrayal of women in media is one of the main ways to shape young people's opinion about gender roles.
Portrayal of women in media affects how parents bring their girls up
If you are a woman, your lifestyle, taste and interests are already decided before you are born. Parents start to decorate their child's room in pink and buy girly items as soon as they find out that they're expecting a girl. Parents aren't to blame because these are our gender stereotypes.
A girl must be feminine, pretty, wear makeup, be passionate about arts, love cheerleading, be a good housewife, love to cook, become a teacher, secretary etc. Most importantly: " A girl should be a girl". This stands for, "A girl should be modest, should not interfere in political, social activities.
Her opinion isn't always kept in view, she shouldn't surpass her husband both financially and socially. She can't have a dominating role in the family."
It's interesting to find the roots of these bizarre taboos as they still have a huge influence on societies.
People still believe that politics isn't a woman's place despite the existence of powerful political figures such as Hillary Clinton, Angela Merkel, Dilma Rousseff, Sonia Gandhi, Cristina Fernandez and more.
There is a widespread stereotype that women are terrible at "hand on" projects and instead should choose "clean jobs".  Even the chief operating officer of Facebook, Sheryl Chambers, Cynthia Breazeal, the founder and CEO of Jibo, the first social robot for the home, Daniela Raijman, the engineer at Google's R&D Center in Tel Aviv and many more inspirational women are still struggling against these taboos.
The thing is, it's not easy to cope with the enormous power of mass media.
The power of Media: The portrayal of women in media today
It's not a coincidence that mass media is called as the fourth power and is put next to branches of the political system such as executive, legislative and judicial. Although it isn't a formally recognized part of political system, it is a segment of society that has an indirect but significant impact on building an idea and pushing people towards its realization.
Basically, that's how everything starts: from a single idea to shaping mentality and creating stereotypes which passes on to generations.
What is mass media's function? It's for spreading information and excluding ignorance among all classes of society. The wave of information can be disseminated in different ways. For example, through interviews, the journalist transfers the person's thoughts to the audience.
Another important factor is the journalist's approach to the case. Although we all know that a professional journalist should be unbiased, it's practically impossible to write an article without a little bit of being subjective. It comes out unconsciously and it leaves an indirect impact on the crowd.
Another obvious factor is the choice of the subject by the author of the article, reportage, advertisement, commercial, movie etc. They choose a target group and pitch a story deliberately stressing a specific issue.
The fourth important factor is using the presence of a famous, influential person. Mass media usually includes well-known celebrities, writers, politicians to capture public attention. Naturally, their opinions are more impressive and influential to the audience.
How is the portrayal of women in media expressed in our lives?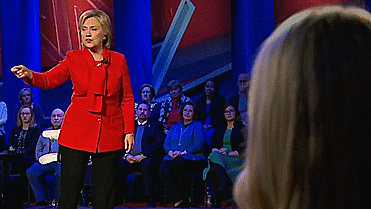 In printed media, radio, and TV, 46% of their product is aimed at stories reinforcing gender stereotypes, while only 6% of them is focused on highlighting gender inequality issues.
Only 1 out of 4 people hear or read about women in news. Women only hold 27 % of top management jobs in media organizations. Roughly half of social media users are women and they face online abuse. 26 % of young women from 18-24 ages in the U.S. have been stalked online and 25 % out of which were targets of online sexual harassment.
We have gender discrimination and inequality in ads as well.  Let's take housewives. Have you ever seen men advertising home cleaning products? No. Women are portrayed as nurturers, housekeepers and are placed in a domestic field…
In contrast, men aren't allowed in a domestic field. They are portrayed as the working, intelligent class in ads where women are usually in the background. Women also are portrayed in media as models of beauty products.
The portrayal of women in movies and TV shows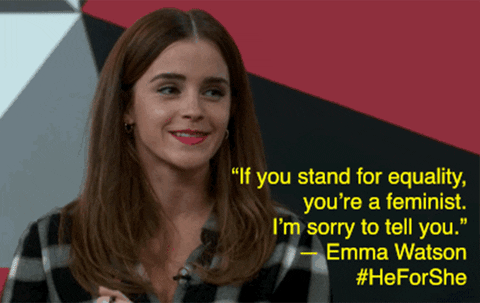 In the film industry, only 21% of filmmakers are women, 31% of speaking roles are held by women and 23% of films feature a female protagonist.
Movies also play a part in demeaning women and female stereotypes are highly stressed in them.
A woman is usually portrayed as a fragile, modest and an obedient character unless the movie or the TV show has a specific aim of condemning gender inequality.
A good example is a TV show called "The Disposable Woman", where a woman was portrayed as a wife, girlfriend, mother or daughter of a protagonist who only existed to be kidnapped, raped and murdered, thus giving the protagonist a reason to seek revenge.
The movie "Sin City" carries the same scenario. In "Damsel in Distress", the heroine is characterized as a feckless, fragile, little creature who is put in danger and is unable to come out of it all by herself.
Basically, the entire movie and plot stands with the hero who is ready to go hell and back to save the heroine. Movies based on fairy tales also have such portrayals.
You can find the same scenario in "Wild Wild West"  and " The Princess Bride".
The stereotype of a beautiful woman who makes her way due to her charm is portrayed in the movie, "Femme Fatale". A woman whos is both gorgeous and lethal uses methods like manipulating, confusing the heroes with her attractive feminine characteristics to get what she wants.
Similar movies are "Basic Instinct", "Dick Tracy", "Manic pixie dream girl" and "Garden State".
"500 days of summer" featuring Zooey Deschanel depicts a stereotype of a shallow and bubbly girl, who is only there to help the protagonist come out of his shell.
Not everything is lost… there people who still care about women's image
But women's representation and portrayal in mass media is improving. Day by day you see more ads, TV shows which restrict gender inequality and more movies are released where actresses play more than a simple female character.
The documentary "Miss Representation" by Jennifer Siebel Newsom made a great impact on wide masses in 2011. The film reveals and points out the negative and limiting images of women, especially in media. It spots the issue of objectification of women in ads and shows the differences in comments made by men and women.
The documentary's key point is the elimination of traditional, negative, stereotypical portrayal of women in media.
"The Talk Show" by Melissa Harris-Perry on MSNBS has been recognized as the number one on highlighting diversity among all other Sunday news talk shows.
However, the gender breakdown of all the Sunday Political Talk Shows still hovers around 75 % men and 25% women. There is still a long way to go.
Check Out Other Posts Related to The Portrayal of Women in Media: Gender stereotypes & Inequality that Mass Media Widely Promotes