Movies about strong women are not that many if we compare their number with the ones where men are in the center. Women are traditionally portrayed as wives, lovers, supporters, but hardly ever as strong and independent individuals.
It has become rather public knowledge that many movies lack female leads, themes supporting girl power, and that there is a huge lack of movies about strong women.
This has become a huge topic of discussion recently, especially during award shows. In movies with female leads, they are mostly centered around women who are damsels in distress and need a man to save them.
However, here is a list of movies with female leads and that are about strong women, who "don't need no man."
Movies About Strong Women 1) The Hunger Games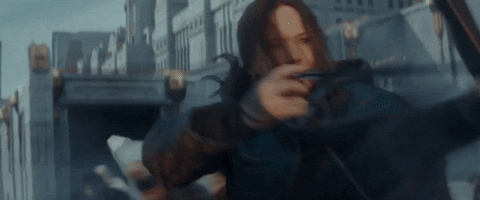 While The Hunger Games DID have a love triangle be one of the biggest parts of the plot, it was also a major film about girl power. The movie starred Jennifer Lawrence, Josh Hutcherson, and Liam Hemsworth. It was directed by Gary Ross and was based off the series with the same name written by Suzanne Collins.
The movie was released in 2012, and its opening weekend gross was third-largest in North America. It was about a dystopian country called Panem which was divided into twelve districts.
Every year, from every district, a boy and girl between the ages of 12 and 18 was chosen to participate in the Hunger Games, where there could only be one winner, as the objective was that everyone was to fight each other to the death.
The main character in the movie was Katniss Everdeen, portrayed by Jennifer Lawrence, and it follows her in her fight to survive in the oppressive world of Panem and the Hunger Games.
Movies About Strong Women 2) Mulan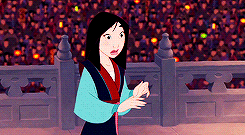 Mulan is perhaps one of the greatest movies from everyone's childhood. It is also probably one of the greatest examples of a movie about strong women.
It starred Ming-Na Wen, who played the part of Mulan. It was an animated film released in 1998, and was directed by Tony Bancroft and Barry Cook. It grossed $304 million in the box office.
The film is about historical China when the Huns have invaded the Great Wall. The Chinese emperor ordered for the army to mobilize, and Chinese law required that one man from each family be enlisted in the army.
Mulan found out that, since her elderly father was the only man in her family, he would have no other choice but to enlist and fight in the war. Since he was older and had poor health, she was worried about his chances for coming back.
Therefore, Mulan secretly took her father's old armor, disguised herself as a man, and enlisted in the army in his place. The movie follows Mulan throughout the war and her journey as a soldier in China.
It makes for the perfect movie about girl power, and breaks many stereotypes about women joining the army.
Movies About Strong Women 3) The Help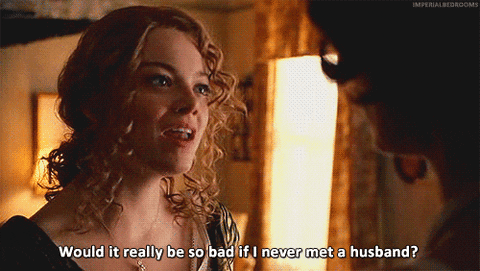 The Help is perhaps one of the easiest-to-watch films about what life was like for African-American women in the South during the Civil Rights Movement.
It starred Viola Davis, Emma Stone, Octavia Spencer, Jessica Chastain, Bryce Dallas Howard, Allison Janney, Sissy Spacek, and Cicely Tyson- an almost all-female cast. It was directed by Tate Taylor and was based on the novel of the same name written by Kathryn Stockett.
The Help was released in 2011 and grossed $216 million. It follows the lives of African-American maids Aibileen Clark and Minny Jackson, and their racist white employers, Elizabeth Leefolt and Hilly Holbrook.
The movie also follows the life of Elizabeth's and Hilly's friend, Skeeter Phelan, who does not share the same racist views as her counterparts and instead, interviews African-American maids to describe their experiences as maids in order to write a book.
Movies About Strong Women 4) The Devil Wears Prada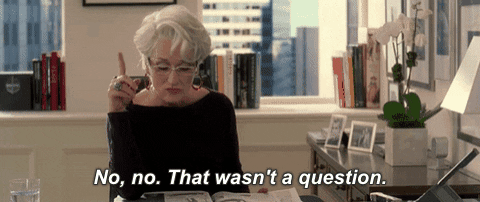 The Devil Wears Prada is a favorite of many and Meryl Streep's portrayal of Miranda Priestly is not one to be forgotten. The movie was released in 2006 and was based on the novel written by Lauren Weisberger.
The movie stars Meryl Streep, Anne Hathaway, and Emily Blunt. It was directed by David Frankel and made $326 million in the box office. The movie follows journalist Andy Sachs, portrayed by Anne Hathaway, in New York City, as she is hired to be the co-assistant of the notoriously ambitious Miranda Priestly.
Andy has no knowledge of the world of fashion or of the latest styles, and therefore is subject to much ridicule. Miranda also has many excessive demands, but, one of the biggest points the movie makes is, Miranda is an ambitious and successful woman, but she is often criticized and considered too uptight for this.
Behind all of the expensive clothing, this is a great movie about successful women.
Movies About Strong Women 5) Gone With the Wind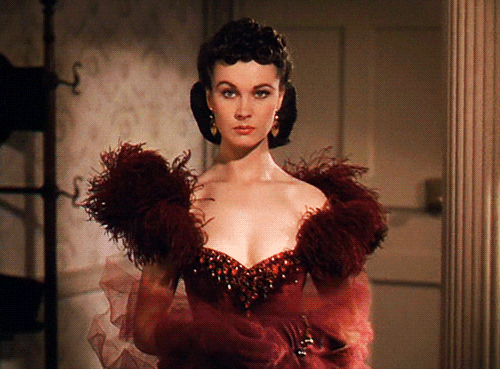 Many may wonder how a movie that has been criticized for being deeply racist has made this list. The reason why Gone With the Wind, which was the most successful film in all of box office history, is on this list, is because of the main character, Scarlett O'Hara, who was played by Vivien Leigh.
The movie was released in 1939 and was directed by Victor Fleming. It was based off of Margaret Mitchell's book of the same name. The film follows Scarlett O'Hara and her life throughout the Civil War and Reconstruction South.
Scarlett is a very ambitious woman who often broke many gender stereotypes of her day in order to be successful. She was often ridiculed by her counterparts and did not have many friends. She frightened men throughout the entire South, and even killed one to protect her family.
While the film does seem to glamorize certain elements of the Old South, most particularly slavery, Scarlett's fearlessness and ambition can be and have been inspirational to many young girls.
Movies About Strong Women 6) Wonder Woman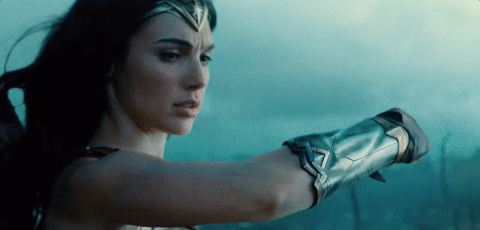 Wonder Woman is a more recent release- from 2017- but is perhaps one of the most classic movies about strong women and with a female lead. It starred actress Gal Gadot and was directed by Patty Jenkins. It made $821 million in the box office.
The movie is based off of the DC comics character and talks about the backstory behind the character Diana Prince / Wonder Woman. She is an Amazon princess from the island of Themyscira and the daughter of Hippolyta (the Amazons were an ancient band of Greek and Caucasian warrior women).
One day, an American pilot named Steve Trevor crashes on the island where the Amazons live, and upon questioning, tells the Amazons about World War I.
Wonder Woman agrees to go and fight in this war, as she believes that the war has been caused by an enemy of the Amazons. Once again, this is a prime example of a movie about girl power, and breaks many stereotypes.
Movies About Strong Women 7) The Iron Lady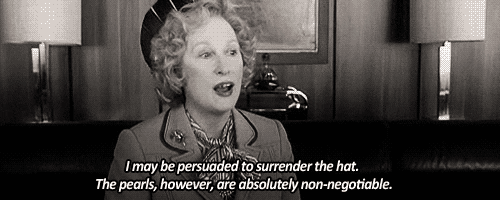 The Iron Lady is a biographical film released in 2011 about Margaret Thatcher, who was the first female Prime Minister of the United Kingdom and who was also the longest-serving British Prime Minister in the 20th century.
Meryl Streep played the part of Margaret Thatcher, and the film was directed by Phyllida Lloyd. It was considered to be one of Meryl Streep's greatest performances of her entire acting career.
It grossed $115 million in the box office. The film, naturally, was about the life of Margaret Thatcher and how she got into politics. It is an inspiring film for young women who wish to have a career in politics one day, or simply for those who would like to watch a movie about strong women.
Movies About Strong Women 8) Hidden Figures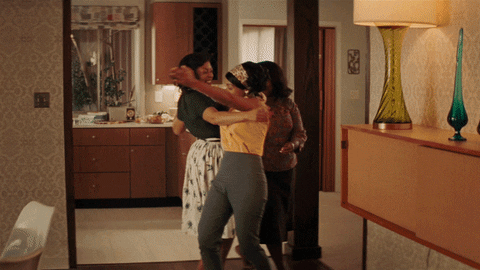 Hidden Figures is a movie based off of a non-fiction book with the same name written by Margot Lee Shetterly. It was released in 2016 and directed by Theodore Melfi. The movie starred Taraji P. Henson and Octavia Spencer, and made $236 million in the box office.
The movie was about the Space Race between the United States and the former Soviet Union, and the African-American female mathematicians who worked for NASA at the time. The movie addresses many gender stereotypes as these women's mathematical abilities are doubted.
Hidden Figures is a great inspirational film, especially for women and girls who would one day like to have a career in STEM.
Movies About Strong Women 9) Star Wars: A New Hope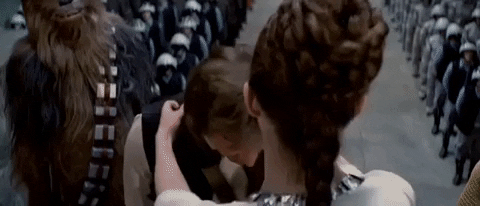 While the Star Wars franchise mainly is centered around Luke Skywalker, it also should be mentioned that Star Wars also had a very strong female character in Princess Leia. She was portrayed by Carrie Fisher. A New Hope was released in 1977 and directed by George Lucas.
It was the highest-grossing film of all time until ET was released. The reason why Star Wars made this list is because Princess Leia is a strong female character.
She was the Rebel Leader who fought for what was right no matter the cost. And the film never focused on her "female vulnerability" or other negative qualities that many films use to portray women.
Movies About Strong Women 10) Cleopatra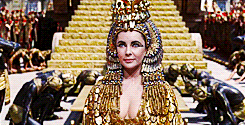 It is difficult to discuss strong women and girl power without mentioning one of the most powerful queens in history, Cleopatra. The 1963 version starred Elizabeth Taylor and was directed by Joseph Mankiewicz.
It was considered to be the most expensive film ever created. The film follows the young queen throughout her life, from when she meets Julius Caesar until her bitter end. While Cleopatra was not successful in the end, she was also very ambitious and especially defied many gender stereotypes of her time.
She was the most powerful woman in the world at the time and used her beauty and charms to keep Egypt a free nation while all the nations surrounding it fell to Rome until her death.
Check Out Other Posts Related to Movies About Strong Women: Discover 10 Movies with Female Leads