Mirror mirror on the wall, please tell me female beauty tips that everyone should know! Beauty vloggers give such complicated tips sometimes that they only confuse us. Here are some of the easiest and useful female beauty tips we discovered.
Beauty products' ingredients are almost all extracted from plants. Aloe vera, essential oils, sea salts, kohl, coconut oil are among natural ingredients found in makeup and cosmetics. Luckily, they're also easy to acquire, as they can be found in any nearby store.
You don't need makeup skills or a miracle to make facial masks or draw the perfect cat eye, all you need is some tips and tricks to help you. So, mirror mirror on the wall, what female beauty tips do you have to offer?
Mirror mirror on the wall, which female beauty tips are the most helpful for nails?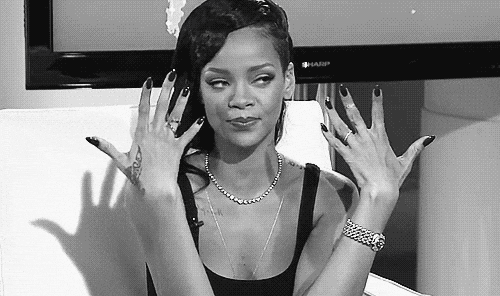 Let's start with the small details:
Drying your nails can be hard when you have so much to do. Instead of sitting in front of a fan or constantly blowing on them, place your hand in an ice-bath and keep it there for a few minutes. You won't have smudged nails after that!
When you're short on matte nail polish, do not worry. Nature has all the ingredients you need to get the look. If you're cooking something, place your hands a few centimeters away from the pot, just enough to get them steamed while they still haven't dried. The steam helps you achieve the matte look. This is easy because when multitasking, you can steam your fingers and then dunk it in cold water. No need to waste time on going for a mani.
Nail art can be tricky sometimes, which why we opt nail stickers for quick results. The thing is that they usually peel off very quickly. Our tip? Just apply a layer of topcoat. Not only does it last longer, but it makes it look like you have great nail art skills.
Mirror mirror on the wall, which female beauty tips are the most helpful for hair?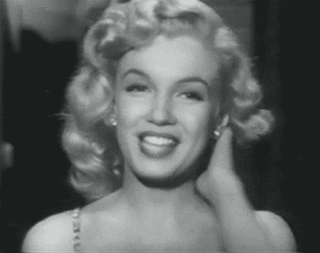 Hair is very tricky. Not every female beauty tips work for every hair, but there are a few general tips that come in handy.
Onions may not be everyone's favorite, but they're one of the oldest ingredients in helping grow hair. Now, remember, you won't have short hair at night and wake up the next day looking like Rapunzel (unless you get extensions). Grab an onion, either mash it or grate it, extract its juice and apply it to your scalp. Keep it on for 15 minutes and then wash it off. Be careful with the shampoo though, you wouldn't want the onion's magic to wear off.
Eggs make magical hair masks. They're one of the key ingredients in hair products. To have faster hair growth you need egg whites, honey and olive oil. Mix the ingredients and apply it to your scalp. Leave it on for 20 minutes then wash it off with a bit of shampoo.
Coconut oil is your best friend when it comes to female beauty tips. Not only does it help you grow your hair, but it smoothes it and makes it feel as good as new. Apply coconut oil to your hair and leave it on for half an hour. Rinse it off with a bit of shampoo.
Green tea is another miraculous natural ingredient. While making yourself a cup of green tea, take the used tea bags and make some for your hair. Apply the warm drink to your hair (not too warm, we don't want you to burn) and keep it on for an hour. Rinse it off with cold water.
Mirror mirror on the wall, which female beauty tips are the most helpful for a "natural" fake tan?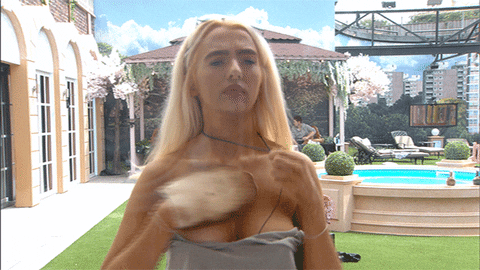 I am one of the people who just love having a tan from the beginning of summer. I can't just get one in 3 months, I have to enjoy every second of my vacation with a tan.
It's hard when the temperature doesn't cooperate with you and you're stuck with rainy weather. I have a few female beauty tricks up my sleeve to get a fake tan naturally.
The easiest and cheapest method is using coffee. I usually mix ground coffee with a bit of olive oil and then apply the paste to the desired area. I leave it on for 15-20 minutes and rinse it off with lukewarm water. This isn't a permanent tan, but it does the trick very quickly.
The second trick is one I learned from my father at a very young age. We'd go to the beach, I'd have ice-cream, he'd have a beer. Once the beer got warm, he'd pour it on himself to get tanned. What I do now is I spray warm beer on my body and chill in the sun for an hour. I use this trick a lot when I forget to get my tanning cream to the pool. Beer is always on the menu!
Cocoa powder is another delicious ingredient. Mix it with lotion and apply it to your skin. Let it sit for 20 minutes and rinse with lukewarm water. I usually repeat this multiple times to achieve the desired tan.
Carrots are also useful when it comes to natural fake tans. Grate them, squeeze the juice and mix it with ground coffee and olive oil. Apply the mixture to your skin and leave it on for 20 minutes. Rinse with lukewarm water and voila!
Mirror mirror on the wall, which female beauty tips are the most helpful for skin?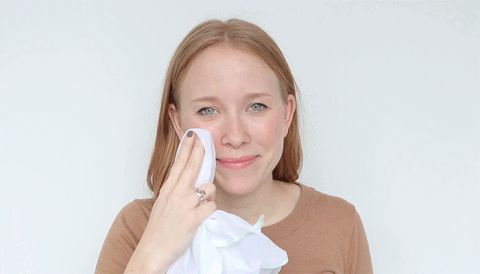 My skin confuses me. One day it's extremely dry, another day it's very oily. It basically has a brain of its own and there's nothing I can do to change that. What I can do is use natural products to help regulate and enhance my skin.
My weekly facial routine consists of scrubbing and moisturizing. My all-natural facial scrub is ground coffee. I apply a teaspoon of ground coffee to my face and rub it all around to get rid of the dead skin. I wash it off with lukewarm water.
The next step is giving my face an all-natural glow. To achieve that look, coconut oil comes to the rescue again. I apply it to my face and keep it on for 30 minutes. I wipe it off my paper towels. I usually do this before I go to sleep so I don't have any makeup on for the rest of the night.
Another paste I use is a mixture of lemon, bananas and oatmeal. I mash half a banana and add a bit of oatmeal and lemon juice. I apply the paste to my face and leave it on for 20 minutes. I rinse it off with lukewarm water and the results are having a clear skin with a natural glow.
When you need a simple, one-ingredient mask, you resort to yogurt. This is also helpful when I forget to apply sunscreen to my face and get sunburnt. It soothes the skin and tightens the pores, and it feels very refreshing.
Eggs are back to help you with skin care. Grab an egg and add a bit of lemon and honey. If you have oily skin, use the egg whites. If you have dry skin, then opt for the yolk. Leave the mixture on for 30 minutes and rinse it off. You'll be as good as new!
Mirror mirror on the wall, which female beauty tips and tricks do I need to know?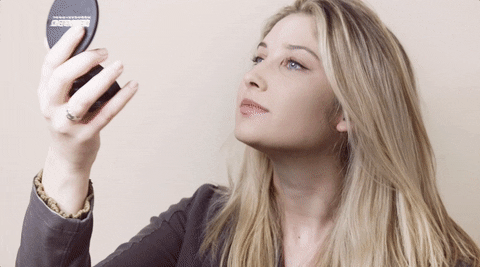 Minor tricks can help you get a look that only makeup artists can give. Here are some of the tricks I use:
I have extremely curly hair, which makes it difficult to have wavy hair. It's either crazy curly, or sleek straight. What I usually do is I straighten my hair and twist it in a bun. I leave it overnight and the next morning, I have voluminous waves. Another way of achieving the look is by braiding your hair and leaving it overnight. You get the same results the next day.
Sometimes, the eye pencil you buy isn't as dark as you expected it to be. I like to light a match and lightly burn the edge of the eye pencil, just enough to slightly make it draw darker. There you go, a proper eye pencil.
Cat eye is something I'll never be able to draw properly even though I know how to sketch. The easy way is to put tape at the edge of your eye and draw according to the line. The tape is also helpful to avoid messy eyeliner. Another trick I resort to is I draw it first with an eye pencil and then I redraw it with an eyeliner.
Vaseline is your best friend. If you want anything to last long, then you use vaseline. If your body spray or perfume wears off quickly, apply vaseline to the area and then spray on it. Use Vaseline to make your own personalized lip gloss. Mix it with an eyeshadow of desired color and there you go, your own lip gloss. You can also use vaseline on your baby hairs to keep them intact.
These tips are all based on personal experiences. They do not refer to people with allergies to the ingredients mentioned or skin diseases. Please consult a doctor if you experience reactions.
Check Out Other Posts Related to Mirror Mirror On The Wall, What Are The Best Female Beauty Tips Of Them All