Makeup mistakes are bound to happen because we learn while we apply. It's easy to learn how to fix and to avoid them as long as you master the art of makeup.
Makeup is a great way of expressing and projecting colors on your face or enhancing your features. Whether you're an avid user or not, we do makeup mistakes when we first start using it. After a while of experimenting, we start learning how to fix them or to avoid them in general. We see that our the skin tone of our face does not match our neck, or our eyeliner gets smudged quickly.
Sometimes, the makeup mistakes we make can age our skin and destroy our cells. They can dry our skin or the opposite, make it oily. We've all had our fair share of laughs when we look back at our old photos and see how we did our makeup back then. Luckily, we have more than enough tips to cover a large part of how to fix and avoid makeup mistakes.
Makeup mistakes to avoid and how to fix them #1: The essentials and basics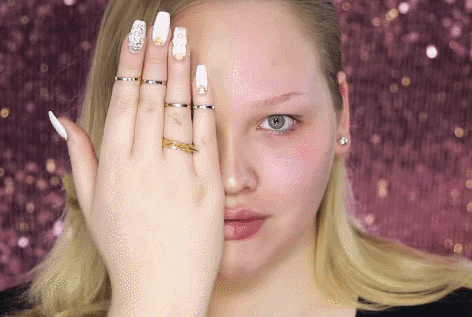 Washing your face is the most important part of your makeup routine. It helps clean the excess dried skin, makeup, etc. But as the saying goes, too much of everything is harmful. If you wash your face too much, your skin becomes dry and flaky when you apply foundation. To avoid this, one should ideally wash their face twice a day: when you wake up and before you go to sleep. Using too much soap washes off the natural skin oils that are essential to keep your skin young and fresh.
Speaking of dry skin, when you apply foundation on dry skin, you're committing one of the biggest makeup mistakes. This makes your skin look cracked, wrinkly and old. The first thing you have to do before applying foundation is moisturizing. This hydrates your face and smoothens it. Makeup artist Barbara Guillaume advises exfoliating your skin once a week to avoid applying foundation on dry skin. "Applying foundation onto the dry skin will accentuate flakiness, and it will sit on the top of your face instead of blending in."
It's important to remember how long you have to wait before applying makeup to your moisturized face. If you wait too long, your skin might dry out. But if you apply too soon, your makeup could thin it out. The ideal time to wait to apply makeup after moisturizing is 5-10 minutes.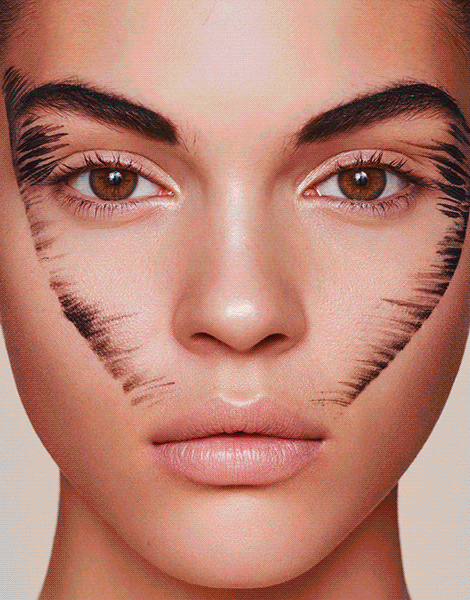 Another big makeup mistake which doesn't take much to learn how to fix is the usage of dirty, old, unwashed brushes and sponges. Cleaning your makeup tools is important in order to avoid breakouts and have your makeup sit on your face flawlessly. It is advised to wash your brushes with a mild shampoo or a brush cleaner. You can even make your own brush cleaning pad with household items. Replace your sponges regularly or buy washable silicone sponges.
Putting your makeup products in the bathroom makes sense because it's where most people get ready. But with all the showers and baths you take, the humidity destroys your products, dries them out and makes them more prone to collecting bacteria. To avoid this makeup mistake, the best place to store your makeup is in a cool, dry area. It saves your product and avoids bacteria.
Never forget: makeup has an expiration date. Moreover, you can't use the same product all year. When you notice that your makeup is melting quickly and running, it's time for a new product. Most foundations last from 6 months to a year.  How to fix this? When your skin looks cakey no matter how well you apply it, it's time to switch to a new foundation.
Makeup mistakes to avoid and how to fix them #2: Foundation
You want your foundation to look as natural as possible. When buying foundation, people tend to test it under unnatural lighting. This makeup mistake becomes a problem when you apply it later in natural lighting and see that the color does not match. Use a foundation that works best for you in the best lighting to avoid having double skin tones.
When using products like foundations, concealers, contours simultaneously, you'll have to blend it out properly. Even if you use only one of these, blending it correctly is essential to have it sit on your face smoothly. Badly blended makeup looks cakey and unnatural.
What goes first: concealer or foundation? Both are possible, but the logical sequence would be the foundation first. When using the latter first, keep in mind that applying it too much on your dark circles will make you look older. Keep the area as fresh as possible. Once you move on to the concealer, once again, do not apply it all at once. Do one layer at a time to give it a natural look. Having a thick layer of concealer highlights your wrinkles.
Keep in mind that you don't always have to use foundation all over your face. If you're opting for a lighter look, you can use them on certain areas instead of your entire face. Some even use it instead of a concealer. Your foundation must match your skin tone: going for a lighter tone will highlight your blemishes. Do not forget to apply it on your neck to have a smooth transition.
Why do people buy the color foundation and how to fix this makeup mistake? It's because people usually test it on the wrong area. When testing on your hands, you might notice that they have more redness than your face. The best thing to do is to test in your jawline.
Makeup mistakes to avoid and how to fix them #3: Eyes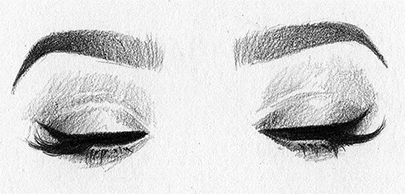 It's the era of eyebrows. The most important part of your face is having eyebrows on fleek. Thick, luscious eyebrows are in trend now and they seem to be staying with us for a while. Unfortunately, thick eyebrows are sometimes misinterpreted as unnaturally drawn eyebrows. First and foremost, the eyebrow pencil must be used to fill in. You must avoid drawing harsh lines on your eyebrows at all costs. Harsh lines are only natural when drawn at the end of your eyebrows. The inner part should be lighter than the outer. When you draw your eyebrows entirely instead of naturally filling them, it gives you a comic, clowney look. We want everyday makeup to look as natural as possible.
Eyeshadows are great ways of getting creative. You can go crazy blending multiple shades of the same color with glitter and shimmer. But keep in mind: using the same dark color all over your eyes makes you look tired and even lazy. When applying a darker eyeshadow, avoid using it on the inner part. Opt for a lighter or a different shade in the inner part. The darker tone must accentuate the arch of your eyes.
When using eyeliner, people tend to stretch their eyes and draw them. This is a common makeup mistake that is easy to avoid. All you have to do is line your eyes without stretching the sides so your eyeliner isn't smudged. If you're having trouble, you can place a tape to draw a perfect line. According to beauty expert Toby Fleischman: "If your eye isn't relaxed when applying makeup, you could end up with a horribly uneven line."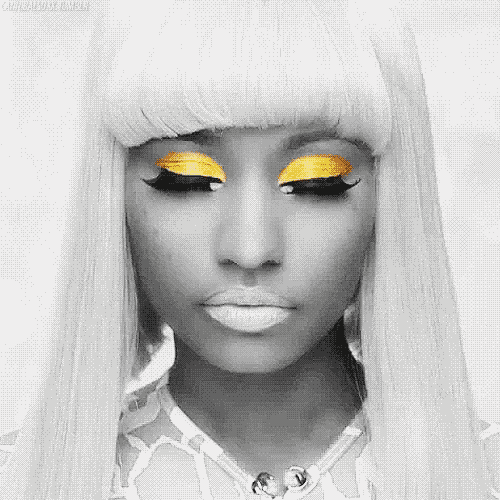 Sometimes, we get carried away with using an eyeliner. The main purpose of the eyeliner is to the define the eye. When we use it on both top and bottom lash lines, it gives the impression that the person has larger eyes. But, we must not forget that overlining is a big makeup mistake. It creates an unnatural, black look and makes your eyes look smaller with a thick ring around it. And how to fix this if we want to line our eyes all the way through? Simply use a lighter color eye pencil or an eyeshadow on the bottom lash line.
Mascaras are probably the most used products in everyday makeup. Unfortunately, people tend to use waterproof mascaras on a daily basis which damages your eyelashes. Moreover, people use old mascaras which give a clumpy look. Even when using a newly bought mascara, applying more than two coats also gives a clumpy look.
Using mascara on your lower lashes the same way you do on the top is a makeup mistake. On your bottom lashes, use the mascara wand vertically to avoid having spider leg lashes.
Makeup mistakes to avoid and how to fix them #4: Lips
Fuller lips and overlining are in trend thanks to Kylie Jenner. Using a lip pencil is the quickest and easiest way to overline your lips naturally. But, people forget to match the lip pencil with the lip gloss/lipstick, creating an unnatural, unblended and mismatching two-toned lips. Opt for a lip pencil that is closer to your lip gloss/lipstick. If you're going for ombre lips, do not forget to blend. Harsh lips lines are so 2000s.
To make your lipstick last longer, apply lip liner all over your lips prior to lipstick. Usually, lipsticks fade away and lip liners stay. This helps to maintain the color of your lipstick throughout the day.
Speaking of the 2000s, lip gloss used to be applied all over the lips. In the 2010s, lip gloss only goes in the middle of your lips to avoid looking tacky. Applying it to the middle part of your lips brightens your complexion and gives the impression of having whiter teeth.
A big makeup mistake is applying lipstick on dry skin. How to fix this? Never forget to exfoliate your lips before applying lipstick. This helps to remove dead skin. After exfoliating, apply lip balm before moving on the lipstick. This is especially important if your lipstick is matte.
Sometimes, when testing a lipstick, the color looks more different on your hand than on your lips. To have the exact color you bought, apply foundation on your lips prior to applying lipstick. This gives you the exact color you want.
The biggest makeup mistake
The biggest makeup mistake to avoid is sleeping with your makeup on. Always remember to wash your face before going to bed!
Check Out Other Posts Related to Makeup Mistakes To Avoid: How To Fix Them