Katniss Everdeen of The Hunger Games is the heroine of the book series. A quick summary of her is that she is a teenager from District 12, a region in Panem, who volunteers in the Hunger Games.
Katniss Everdeen of The Hunger Games is the main character and narrator. She is described to have black hair, grey eyes and olive skin. She goes to secondary school in District 12, which is an impoverished coal-mining region in Panem. She is 16 years old.
Katniss Everdeen is a favorite among the residents of District 12. She is taciturn but makes good points while speaking. She has a special set of skills that include being an excellent hunter, archer, gatherer and a trapper.
She and her deceased father are alike in their skills. Another thing they had in common is their singing abilities.
Katniss Everdeen from The Hunger Games has been a strong female character from a very young age. The summary of her sad childhood led to her becoming who she now is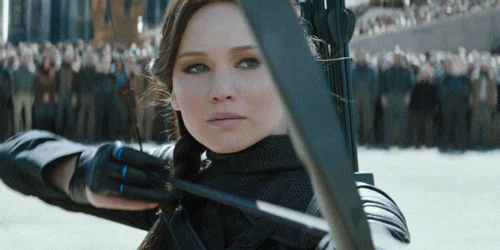 A brief summary of her relationship with her father is that Katniss took after him. They had the same interests and hobbies. Unfortunately, it soon came to an end.
A mine explosion resulted in his death and also her friend Gale's father. Following the tragic event, her mother became unable to look after the family due to her unstable mental state. This forced Katniss to become the sole provider for the family when she was only 11.
The family's bond grew stronger after the death of their father. Katniss took care of both her younger sister Primrose and mother. The sisters were opposites: one liked hunting, the other had a talent for healing.
Katniss had dark hair, Primrose was blonde. The older had a prickly personality, the younger was gentle like her mother. Nevertheless, the Everdeen sisters were devoted to each other.
Katniss Everdeen from The Hunger Games volunteers as a tribute to save her sister from competing in the fatal game. She willingly takes her place to ensure Primrose's safety.
This became the changing point of her life. She was no longer a regular resident of Panem. She was now the rebellious representative of her district.
A summary of how why there are districts and how they work. What does Katniss Everdeen of The Hunger Games have to do with all of it?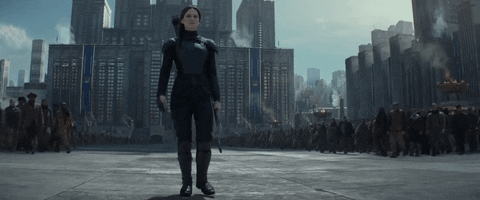 Originally, there used to be 13 districts in the country of Panem. Katniss Everdeen from The Hunger Games was from the 12th. The capital city was called the Capital, who keeps an eye on the rest of the provinces to make sure they do not rebel.
Citizens of the 13th received very little money, whereas the people living in the Capital had a rich and luxurious lifestyle. They attempted to rebel against the government and failed. As a result, the annual Hunger Games were created to ensure no other district rebels.
Katniss explained:
The result was Panem, a shining Capitol ringed by thirteen districts, which brought peace and prosperity to its citizens. Then came the Dark Days, the uprising of the districts against the Capitol. Twelve were defeated, the thirteenth obliterated. The Treaty of Treason gave us the new laws to guarantee peace and, as our yearly reminder that the Dark Days must never be repeated, it gave us the Hunger Games.
A quick summary of how the games work
1 male and 1 female are picked from each district to fight to the death in the games, but only 1 gets to win the whole thing. The winner receives income from the Capital for life and is allowed to live in the Victor's Village with their families. They must also become mentors for future participants.
The victors aren't free once the games are over. They must overtake special personalities and maintain their status. Katniss Everdeen of The Hunger Games was forced to be Peeta's girlfriend in the beginning to portray inseparable love. Another victor, Cashmere, was prostituted by President Snow. Finnick Odair was another victor who was forced into prostitution by Panem's president.
The Hunger Games are only entertaining to the Capital's residents. Other citizens find it depressing to watch their children fight to the death. Many of the victors resort to drugs or drinking due to PTSD and the Capital's demands after the events.
A summary of the different traits Katniss Everdeen from The Hunger Games holds:
Providing for others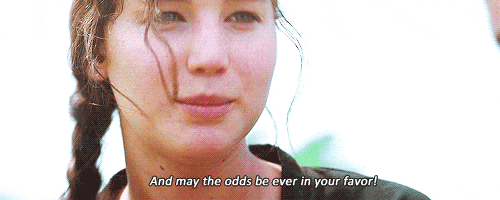 The most obvious characteristic of Katniss is the fact that she's a provider. She took the role of being the head of the family after her father's death and her mother's depression.
Our narrator described the process:
It was slow-going at first, but I was determined to feed us. I stole eggs from nests, caught fish in nets, sometimes managed to shoot a squirrel or rabbit for stew, and gathered the various plants that sprung up beneath my feet. Plants are tricky. Many are edible, but one false mouthful and you're dead. I checked and double-checked the plants I harvested with my father's pictures. I kept us alive.
Being a provider didn't only refer to the role in the family, but in the arena as well. Katniss Everdeen during the Hunger Games meets a child called Rue.
They keep each other's company, share food and clothes. This is partly because Rue reminded her of Primrose. Rue is later killed in the games, and Katniss commemorates her by burying her. This act makes her gain the respect of the audience.
Katniss said:
I can't stop looking at Rue, smaller than ever, a baby animal curled up in a nest of netting. I can't bring myself to leave her like this. Past harm, but seeming utterly defenseless.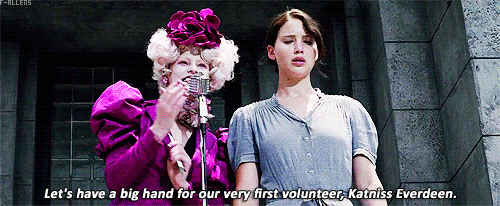 Another person she provided and protected was Peeta Mellark, her co-tribute. Peeta came from a family of bakers, making Katniss far more skilled than him. She risks her life to bring Peeta the medicine he needs.
She described:
Peeta Mellark, on the other hand, has obviously been crying and interestingly enough does not seem to be trying to cover it up. I immediately wonder if this will be his strategy in the Games. To appear weak and frightened, to reassure the other tributes that he is no competition at all, and then come out fighting.
During the games, she asks herself how different would her life become if she wins the games:
For the first time, I allow myself to truly think about the possibility that I might make it home. To fame. To wealth. To my own house in the Victor's Village. My mother and Prim would live there with me. No more fear of hunger. A new kind of freedom. But then…what? What would my life be like on a daily basis? Most of it has been consumed with the acquisition of food. Take that away and I'm not really sure who I am, what my identity is. The idea scares me some.
A summary of the different traits Katniss Everdeen from The Hunger Games holds:
Survival skills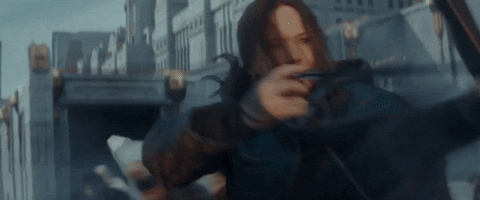 The biggest concern the heroine has is staying alive. Her survival instinct is another characteristic that makes her a fierce competitor. She'll go over and beyond to ensure her survival.
Since her father's death, she hunted illegally to provide food for her family. She is tough and rough. She does not get attached to people that easily as she is busy making sure she and her family are alive.
This trait of hers makes her a difficult character. She is not the typical girl-next-door character. She is not lovey-dovey or warm (unless she's putting on a show). She isn't sentimental. She is focused on working.
Katniss Everdeen of the Hunger Games isn't fond of animals either. Her sister's pet cat, Buttercup, fails to arouse feelings of sentimentality in Katniss. She looks at it in a practical way. Buttercup isn't a cat, but "another mouth to feed".
Babies aren't cute for her either. In an impoverished world, she cannot imagine being a mother and giving birth to children into a cruel, poor world.
Peeta's mother describes Katniss in a cold manner:
She's a survivor, that one.
A summary of the different traits Katniss Everdeen from The Hunger Games holds:
Being a celebrity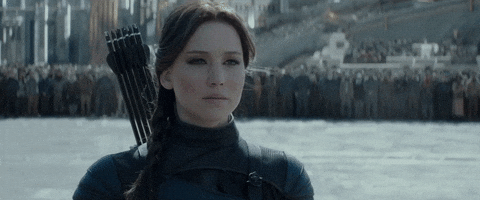 Katniss Everdeen's world turned upside down when she achieved fame. From being a nobody to becoming somebody, every move of hers was televised and documented. But fame also plays tricks on the audience and is fatal in this case.
Since Katniss Everdeen from The Hunger Games isn't exactly gentle, charming or funny, she is forced to learn to become a television personality. She, along with her team, create a new persona to wow the audience.
Her coach and mentor, Haymitch, and her stylist, Cinna, work together to sweep the crowds off their feet during the Opening Ceremonies. Haymitch teaches her the importance of manipulation on TV. He tells her how she would ensure her place in the audience's hearts when she and Peeta pretend to be star-crossed lovers.
Haymitch also stressed on the fact that the latter would make them get more sponsors. And the more sponsors they have, the more likely they are to win the Hunger Games.
Haymitch said to Katniss after her first interview:
It's all a big show. It's all how you're perceived. The most I could say about you after your interview was that you were nice enough, although that in itself was a small miracle. Now I can say you're a heartbreaker. Oh, oh, oh, how the boys back home fall longingly at your feet. Which do you think will get you more sponsors?
A summary of the different traits Katniss Everdeen from The Hunger Games holds:
The girl on fire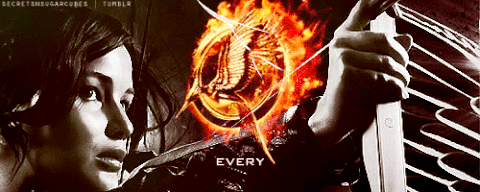 Katniss's stylist, Cinna, creates an outfit for her that would eventually become a big hit. The dress has capes that are set off in flames. This is debuted at the inaugural event of the Games. But why fire?
Katniss Everdeen of The Hunger Games is also figuratively on fire. Cinna took the metaphor literally. Her rebellious nature and hot temper actualize the idea of being the girl on fire.
First, she hunted illegally. Second, she volunteered instead of her younger sister. Third, she shot an arrow in the pig's mouth during the training sessions to win the attention of the Gamemakers. Fourth, she covered Rue's body with flowers and buried her. And let's not forget how she and Peeta rebelled against the government when they attempted a double suicide to have no victors. She is a threat to the Capital.
Cinna has given me a great advantage. No one will forget me. Not my look, not my name. Katniss. The girl who was on fire.
Check Out Other Posts Related to Katniss Everdeen Of The Hunger Games: Summary Of The Character