Influential women in history have the foundation on which we now live. These female historical figures overcame the existing barrier of gender inequality and proved that women can be as strong and influential as men. We've chosen 9 powerful names everyone should know.
We often learn about important people throughout history, but many of them were men. The achievements of women are largely not spoken about, and many female historical figures are forgotten. Here are the names of some of the most powerful and influential women in history.
Influential Women in History 9) Marie Curie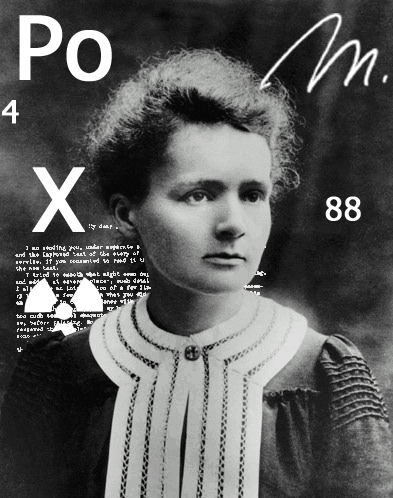 Marie Curie is one of the most influential women in history, as she was the first woman to ever win the Nobel Prize. Not only that, but she was also the first person and only woman to win the Nobel Prize twice.
She was the first female to be a professor at the University of Paris. She was an ethnically Polish chemist and physicist who, in France, pioneered research on radioactivity.
Some of her work includes different techniques for isolating radioactive isotopes and discovering the elements radium and polonium. The Curie Institutes in Warsaw and Paris were founded by her. She also created mobile radiographic units during World War I, which had the purpose of providing X-ray services in field hospitals.
She won the Nobel Prize in Physics in 1903, which she shared with her husband, Pierre Curie, and physicist Henri Becquerel. The other Nobel Prize she won was in 1911 in Chemistry. Marie Curie is notable because she worked in a male-dominated field and broke many gender stereotypes of her day.
Influential Women in History 8) Rosa Parks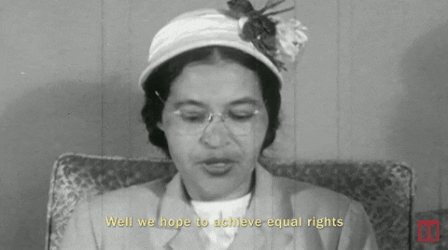 Rosa Parks is one of the most famous figures in the Civil Rights Movement. She is often called "the first lady of civil rights" or "the mother of the freedom movement."
She became famous when in Montgomery, Alabama, on December 1, 1955, while going home from work, she did not listen to an order from the bus driver to give up her seat in the "colored section" to a white passenger after all the seats in the "whites-only section" were taken up.
The bus driver, when Rosa Parks refused to give up her seat, declared that he would have to call the police to arrest her. Rosa Parks is famous for responding, "You may do that." This was an important and powerful symbol of the Civil Rights Movement.
She was very influential in the movement, serving as a private citizen who was tired of the status quo, and insisted that there was still much to be done in the fight for justice. Parks died in 2005 of natural causes.
She was the first female to lie in honor in the rotunda of the Capitol Building after her death.
Influential Women in History 7) Oprah Winfrey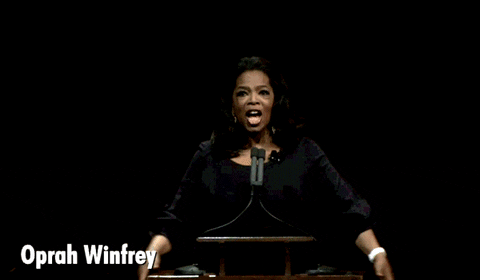 Oprah Winfrey has been labeled many times as the most influential woman in the world. She was born into poverty in rural Mississippi, and was molested and raped during her youth.
Afterwards, she went to live with her father in Tennessee, where she was one of the anchors for the local news station at the age of 19. After her success, she signed a syndication deal and created The Oprah Winfrey Show. It first aired on September 8, 1986, and was an hour long.
The show was a tabloid talk show featuring interviews, book clubs, philanthropy, and self-improvement advice. Oprah's interview with Michael Jackson became the most-watched interview in television history.
Over time, The Oprah Winfrey Show became the highest-rated daytime talk show in American history. The final episode aired on May 25, 2011. Oprah also co-founded the Oxygen television network, and is the president of Harpo Productions, which is a multimedia production company.
She also has a TV channel, OWN (Oprah Winfrey Network). Oprah is considered to be the greatest black philanthropist in American history, was North America's first black billionaire, and is the richest African-American. Oprah has been called the "Queen of All Media."
Influential Women in History 6) Catherine the Great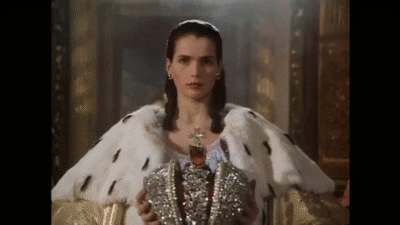 Catherine the Great was the longest-ruling female Russian leader. She essentially propelled Russia to become a world power, by making it larger and stronger and one of the great powers of Europe.
Her reign is often considered to be the Golden Age of Russian nobility and of the Russian Empire. After her husband, Peter III, was assassinated, she assumed control of Russia.
Catherine the Great founded many new cities and towns in Russia, and greatly expanded Russia's borders. She supported Enlightenment ideals and was considered an enlightened despot. She created the first state-financed higher education institution for women, called the Smolny Institute.
Catherine was also a great patron of literature, the arts, and education. The Hermitage Museum in Russia once began as her personal art collection. Catherine was a remarkably successful leader and considered one of the most powerful women in history.
Influential Women in History 5) Hedy Lamar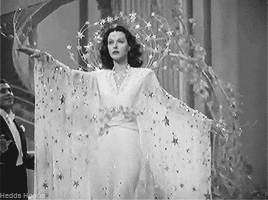 Once considered the most beautiful woman in film, Hedy Lamarr was not only known for her beauty, but her brains, too. She was born Hedwig Eva Kiesler in Vienna, Austria.
Hedy decided that she wanted to pursue a career in acting. Hedy moved to the United States and changed her name to Hedy Lamarr. But what Hedy is perhaps most remembered for is not just her talent in film, but her talent in technology as well.
During a time when women were not supposed to be as smart as men, Hedy Lamarr pioneered wireless communication. She, alongside George Antheil, invented a "Secret Communications System" with the intention of helping to combat the Nazis during World War II.
Their invention would form an unbreakable code which would prevent any messages from being intercepted by the enemy through manipulating radio frequencies at irregular intervals between transmission and reception.
This invention, however, was not implemented until it was first used in naval ships during the Cuban Missile Crisis. It eventually became the pioneering force which allows WiFi, Bluetooth, and GPS to work.
Influential Women in History 4) Boudicca
Boudicca was the queen of the British Celtic Iceni tribe. Her husband was King Prasutagus, and he was an ally of Rome. In his will, he stated that his daughters were to rule the kingdom after he died. But when he did die, the kingdom was taken over by the Romans and his will was ignored.
His land and property were completely confiscated. Boudicca and their two daughters were raped by the Romans. In approximately 60 or 61 AD, Boudicca sought to avenge this, and raised an army of 100,000 soldiers against Rome.
She is famous for quoting, "It is not as a woman descended from noble ancestry but as one of my people that I am avenging lost freedom, my scourged body, the outraged chastity of my daughters… This is a woman's resolve; as for men, they may live and be slaves."
Boudicca's army burned three cities and ended up forcing the Roman army to retreat. However, these victories only lasted for a little while, as Boudicca's forces ended up having to retreat. She and her daughters allegedly committed suicide so that they could avoid capture.
She is a famous British folk hero and considered a powerful female historical figure.
Influential Women in History 3) Hatshepsut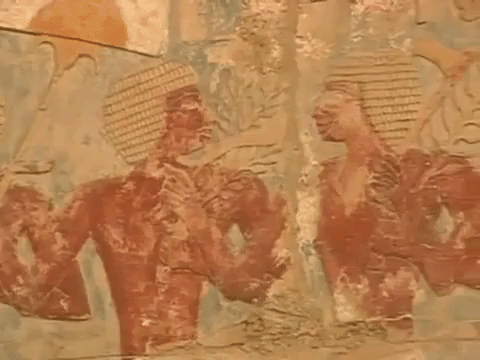 Hatshepsut is considered to be the second woman in history to be a Pharaoh of Egypt. She was the first woman, though, to have completely secured the power of the throne.
Hatshepsut is considered to be one of the most powerful women in world history, and one of the most successful pharaohs in Ancient Egypt. Some of her achievements include empowering women, establishing new trade routes that ended up enriching the Egyptian economy, and new constructions, such as the Temple of Deir el-Bahri in Thebes.
She proclaimed that she had a divine right to rule Egypt from the authority of the ancient Egyptian god, Amun. She ruled Egypt for approximately 20 years, and had a very powerful, successful, and influential rule, making her one of the most influential women in history.
Influential Women in History 2) Cleopatra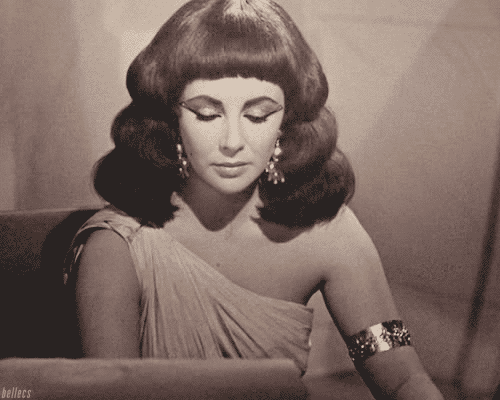 Cleopatra is one of the most intriguing queens in history and is considered to also be one of the most powerful women in history. She was the last ruler of the Ptolemaic dynasty in Egypt.
Cleopatra considered herself to be a human representation of the Egyptian goddess Isis. Intelligent, multilingual, and shrewd, she was able to secure Egypt's independence from the ever-growing Roman Empire until her death, through making personal and political alliances with Roman leaders Julius Caesar and Marc Antony.
With Caesar, she had a son, Ptolemy Caesar (also known as Caesarion), and with Marc Antony, she had three children: Alexander Helios, Cleopatra Selene, and Ptolemy Philadelphos.
The beginning of her rule was difficult, but after her liaison with Caesar, she was able to secure her throne and keep Egypt free. When Caesar was assassinated, he named Octavian (later known as Augustus Caesar) his heir instead of Caesarion.
Cleopatra aligned with Marc Antony- lovingly, militarily, and politically- against Octavian. However, at the Battle of Actium, Antony and Cleopatra's forces were defeated by Octavian's. Antony committed suicide afterwards. Cleopatra also committed suicide to avoid being presented in Octavian's Roman Triumph.
Afterwards, Egypt became a province of Rome. Despite her not being successful in the end, she is one of the most famous female historical figures and has been depicted in art and film numerous times.
Influential Women in History 1) Margaret Thatcher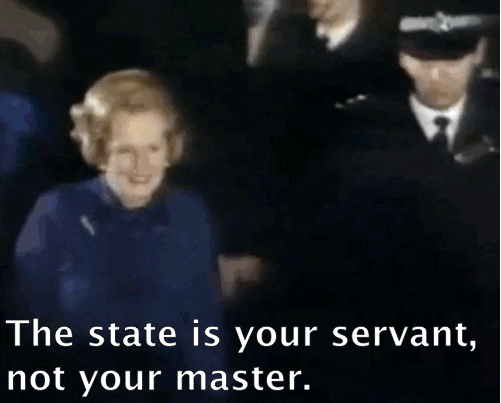 No list of influential women is complete without Margaret Thatcher. Known as the Iron Lady, she was the first female Prime Minister of the United Kingdom and the longest-serving Prime Minister of the 20th century. She served as Prime Minister from 1979 to 1990.
Her nickname, "Iron Lady," was given to her by a Soviet journalist, because of her political and leadership styles, which were known to be uncompromising. She was originally a research chemist for her career, but then she became a lawyer.
She was first elected to the British Parliament in 1959, and then was appointed Secretary of State for Education and Science by Edward Heath. During the Conservative Party's leadership election, Thatcher won, and not only became the Leader of the Opposition, but also was the first women in British history to lead a major political party.
Then, as a result of the 1979 general election, she was elected Prime Minister. As Prime Minister, some of her political platforms included reducing the influence and power of trade unions, privatizing state-owned companies, deregulation, and flexible labor markets.
She was a highly controversial figure, but nonetheless, Margaret Thatcher is considered to be one of the most legendary politicians in British history.
Check Out Other Posts Related to Influential Women in History: Powerful Names of Female Historical Figures