Gloria Allred, a lawyer, feminist and women's rights advocate is a remarkable person and every woman should know about her. She talks about things no ones dates to, she brings up cases that everyone neglects and forgets. Gloria Allred is an ultimate feminist.
One of the most famous female lawyers in the United States is Gloria Allred. She is a prominent face in modern feminism. A women's rights supporter and a great role model for young women, she has represented and won cases for numerous women.
She is known for taking on cases which are particularly controversial and which will have the result of protecting women's rights.
Gloria Allred's Early Life and Career
Gloria Allred is an American women's rights attorney.
She was born in Philadelphia, Pennsylvania, USA.
She received her B.A in English with honors from the University of Pennsylvania.
Then, she continued on with receiving her graduate degree, her M.A., from New York University.
Allred went to law school at the Loyola University School of Law, where she received her J.D. cum laude.
From the University of West Los Angeles School of Law, Allred received an honorary J.D.
She is one of the founders of the law firm, Allred, Maroko & Goldberg.
She is also the president of the Women's Equal Rights Legal Defense and Education Fund (WERLDEF), which she also founded.
In 1966, when Allred was on vacation in Acapulco, Mexico, she was raped at gunpoint, after which she found out that she was pregnant. Allred wanted to have an abortion, but since abortions were illegal at the time, she had no other choice but to seek a back-alley abortion.
She caught an infection and began hemorrhaging, and despite being hospitalized, never reported the rape, because she did not think that it would be properly prosecuted or that anyone would believe her.
This may have been one of the turning points in her life, which convinced her to begin fighting for the rights of women.
Highlights of Gloria Allred's Career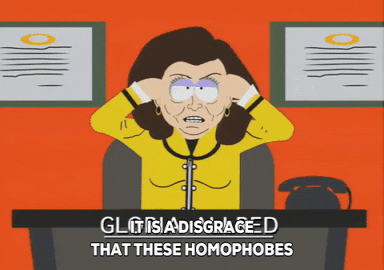 Gloria Allred has been a lawyer for forty-two years. She has been acknowledged for essentially helping to pave the way for minorities to have rights and for the advancement of women's rights.
Allred is considered to be one of the greatest lawyers in America. Allred has been given the titles of,
"One of the 100 Most Influential Lawyers in California" (Daily Journal, 2000),
"One of the 50 Most Powerful Women in Los Angeles Law" (Los Angeles Business Journal, 1998),
"One of the nation's most effective advocates of family rights and feminist causes" (Time magazine),
"One of the 30 Most Powerful People in Los Angeles" (Los Angeles Magazine, 1990),
"One of the 50 Most Interesting People in Los Angeles" (Los Angeles Magazine, 1994).
Some of her awards include:
the Lifetime Achievement Award, given to her in 2014 by The National Trial Lawyers,
the President's Award from the National Association of Women Lawyers,
the President's Award for Outstanding Volunteerism, given to her by President Ronald Reagan in 1986.
She is the only person in America to have won the 1986 Public Service Award from the National Association of Federal Investigators.
Gloria Allred is most famous for representing women who have accused high-profile men of sexual misconduct. Her law firm, the Allred, Maroko & Goldberg, has won over a hundred million dollars for victims it has represented, and deals with more cases that have to do with protecting women's rights than any other private firm in the United States.
The firm aims to help those who have faced discrimination due to sex, race, age, physical handicap, or sexual orientation, and also those who are victims of AIDS discrimination, sexual harassment, sexual assault, and rape.
Allred stated in an interview with The Guardian that she has not taken any sort of break from her work since the 1980s, and never plans to retire. She is 76 years old.
Gloria Allred's Famous Cases
As aforementioned, Allred handles cases that have to do with women's rights and with protecting women. She is most famous for some of her more high-profile cases which deal with a woman accusing a man of sexual assault or some other form of sexual misconduct.
Case #1 | Nicole Brown & O.J. Simpson
One of her most famous cases was representing the family of Nicole Brown Simpson in the very famous O.J. Simpson trial, which was commonly known as the "trial of the century."
Nicole Brown Simpson and her friend, Ronald Goldman, were found dead outside Nicole's house near Los Angeles. The most famous suspect was Nicole's ex-husband, O.J. Simpson.
Despite the fact that he was found not guilty and was acquitted, many people continue to believe that he was the murderer.
Case #2 | Rachel Uchitel
Allred also represented one of Tiger Woods' supposed mistresses, Rachel Uchitel.
Allred secured a confidential settlement between Woods and Uchitel right before she had to speak during a public press conference.
Case #3 | Bill Cosby
She also has represented 33 women who have accused Bill Cosby of sexual assault. The problem was that there is a status of limitation that didn't allow those women to sue Cosby for the assaults done 20 years ago.
Those women were ashamed, scared and worried that no one would believe them, so they kept silent in the beginning. Years later, some of them opened up, but it was already too late to start a legal process. So, Gloria Allred decided to give them a chance to voice their stories.
If I can't help them in the court, I'll provide them with the platform where they can tell their story, where people will know who Bill Cosby really is. This will encourage the women who are victims of violence and rape to speak up now and not stay silent.
Case #4 | Donald Trump
Gloria represented women who have accused President Donald Trump of sexual misconduct before he was elected president.
Allred has gone against the current American president in several other lawsuits, too. She represented Summer Zervos, who was a contestant on the President's reality show, Apprentice, in a defamation suit against the President when he stated that her claims of him sexually assaulting her were fabricated and made up.
Case #5 | Jenna Talackova
Allred also represented contestant Jenna Talackova who participated in the Miss Universe Canada beauty pageant when she was disqualified based on the fact that she was transgender.
After several press conferences, Talackova was finally allowed to participate in the beauty pageant.
Case #6 | Harvey Weinstein
Gloria Allred also represented women who accused Harvey Weinstein of sexual misconduct. She represented an anonymous actress, referred to as Jane Doe, who sued Weinstein for sexual assault which is said to have occurred between 2015 and 2016.
Allred is also representing another actress, Natassia Malthe, who accused Weinstein of sexual assault, saying that he sexually assaulted her in a hotel in London in 2008.
In the same suit against Harvey Weinstein, Gloria Allred is also representing actress Mimi Haleyi, who was sexually assaulted by Harvey Weinstein in New York in 2006.
Overall, Gloria Allred has developed a reputation of helping and representing those who were victims of sexual assault or harassment. She has become famous for being a helpful advocate and confidant for those who are victims.
She and her firm do not seek out their clients; instead, clients are referred or they call her directly. Clients feel as though they are safe with her and that they can trust her.
It is important that there are women who focus on helping other women, especially those who are victims of sexual assault, a crime that is not properly reported or prosecuted, and that there are women such as Gloria Allred who support protecting women's rights.
Gloria Allred's Daughter, Lisa Bloom
Lisa Bloom is Gloria Allred's only child.
She earned her bachelor's degree from UCLA, and her JD degree from Yale Law School.
She has passed the bar exam and is therefore allowed to practice law in California and New York.
She originally began helping out her mother at her law firm, Allred, Maroko & Goldberg.
In 2010, Bloom opened her own law firm, the Bloom Firm, which focuses mostly on family, civil, and criminal matters.
Much like her mother, Gloria Allred, Lisa Bloom has become notable for representing women who have been sexually assaulted.
Some of her most famous cases include representing Janice Dickinson in her case against Bill Cosby, representing actress Mischa Barton in her revenge porn case, and Blac Chyna in filing a restraining order against Robert Kardashian, who shared an intimate photo of Chyna on social media.
She is perhaps most famous for representing women who had accused Bill O'Reilly, the Fox News anchor, of sexual harassment.
A New York Times article discovered that five different women were given 13 million altogether from either Fox News or Bill O'Reilly directly so that they would not press charges against O'Reilly or go public about his sexual harassment.
These women either worked for O'Reilly himself or were on the show "The O'Reilly Factor." Further investigation on this matter concluded with Bill O'Reilly being fired from Fox News completely.
Lisa Bloom's name was once again in the news when she was set to represent Harvey Weinstein among accusations of sexual harassment. After negative backlash, Bloom resigned from the position.
Many considered it odd that a woman who is notable for representing women who have been sexually assaulted would choose to represent someone who has committed sexual harassment. Even her mother, Gloria Allred, was outraged, and was quoted as saying, "I would have declined the offer to join Weinstein's legal team, because I do not represent individuals accused of sexual harassment."
Lisa Bloom stated that she realized representing Weinstein would have been a huge mistake, and she thought that she was doing a positive thing by trying to go from the inside to figure out the root of the problem, but she realized that she was doing more harm than good in doing so.
Lisa Bloom is, otherwise, a good example of a feminist, women's rights supporter, and someone who is following in her mother's legendary footsteps.
Check Out Other Posts Related to Gloria Allred, a Women's Rights Advocate | Connection to Feminism & Scandalous Cases