Gender inequality examples overwhelm our lives every day. Even though in this century women are supposed to have the same rights and opportunities as men, the issue of gender inequality still exists. Cases of gender inequality can be found in media and entertainment as well.
Although we have made massive progress throughout the world in the sphere of women's rights, there is still much work to be done. There are countries in which women are treated much worse than others because of laws (or lack thereof), stereotypes, or cultural beliefs.
Women's rights remains a vital issue throughout the world, especially in countries in the Middle East and North Africa. There are many cases of gender inequality that we face in our everyday lives, though, no matter where we live, and we may not even realize it.
Many women in many parts of the world do not have the same legal rights as men, and in some places, are not even aware of their basic fundamental human rights.
It is important that we address this problem and educate ourselves on examples of gender equality and what can be done to combat it, so that we can make this world a better place for ourselves and for future generations.
Here is a short list of examples of gender inequality present in the media and in the overall world we live in. While this list does try to cover many important examples, unfortunately, there are too many problems and gender inequality examples to fit into one article
Gender Inequality Examples Worldwide
Access to education
Many girls throughout the world remain without an education, and without any sort of access to obtaining one.
In Afghanistan, for example, sometimes girls are removed from school by the time they reach puberty, as there are many cultural factors involved. Some people do not find it acceptable for girls to receive an education, while others do not send their daughters to school because they are uncomfortable with sending boys and girls to the same school, or because it is dangerous for a girl to attend school altogether.
There are militant groups in Afghanistan which sometimes will attack a school if it is known to have female students. A disturbing amount of Afghan women are illiterate- about 82 percent of women between the ages of 15 and 24- and worldwide, two-thirds of illiterate adults are women.
This is an extremely distressing problem, which needs to be addressed and combated, as women deserve to have the same opportunities as men, especially in the sphere of education.
It should not be the case that there are people who oppose women having an education or who see something wrong with a woman being intelligent and having a profession of her own.
Military service
This is a case which has become a topic of discussion in recent years. Up until very recently, women's ability to participate in combat was limited, or banned altogether.
Most countries require military service solely for men. There are only nine countries which have a type of law allowing for women to be conscripted in the military, which are: China, Eritrea, Israel, Libya, Malaysia, North Korea, Norway, Peru, and Taiwan.
Norway was the first NATO country to create a law which made military service for women mandatory in 2014.
In 2015, the United States opened all combat positions to women. It is difficult to comment on whether or not women should be required to serve in the army in countries where mandatory conscription exists, because that is a difficult situation altogether, and one that depends on each country.
However, overall, women should be allowed to participate in the military. Yes, everyone knows that, overall, men have a stronger physique than women do. But women who are emotionally and physically capable, and who wish to serve in their country's military, should be allowed to without any problems.
Violence
It is common knowledge that many women worldwide suffer from violence. A majority of domestic violence and rape victims are women. Many women in many parts of the world, including in Western countries, suffer from domestic violence.
However, there are some countries, especially in the Middle East and North Africa, which do not have laws criminalizing domestic violence, therefore making women extremely vulnerable.
There are also countries in which laws do not exist criminalizing spousal rape (rape between a married couple), because it is believed that, once married, the husband has complete control of his wife's body at all times.
Even in countries where laws do exist criminalizing all sorts of violence, the blame is often put on the victim- "oh, she must have done something to have deserved that"- which, of course, is never acceptable and is another example of gender inequality.
To commit an act of violence against another human being is almost never acceptable, and especially never in cases such as these. More must be done to protect women who are victims.
Femicide
Aborting female fetuses, referred to as sex-selective abortions, is common in places such as China and India. In China, in an effort to control the ever-growing population, laws were put into place which allowed couples to only have one child.
As a result, many couples took extremely drastic measures to ensure that they only had a male child, as traditionally, male children carry on the family name and take care of their parents in old age, whereas females traditionally do not.
The ratio of male to female children born in China is 114 to 100, whereas the natural ratio is 105 to 100. The normal ratio of births overall is 950 girls to 1000 boys, whereas in some regions in India, the ratio is as low as 300 girls to every 1000 boys.
Many people in India abort their female fetuses or leave newborn female babies to die because of their desire to have male children. It is despicable that this continues to occur in our world, and in some places, gender inequality costs girls' and women's lives.
These countries need to introduce legislation which bans these practices from occurring and that encourages couples that female children are just as important as male children.
There are many, many more cases of gender inequality worldwide. However, these are the most drastic examples.
Gender Inequality Examples & Cases in the Media
A study was conducted by the European Parliament titled "Gender Equality in the Media Sector." Many of the women who responded to the study said that large-scale discrimination and inequality of opportunities existed in the media sector, especially in the spheres of pay, recruitment, allocating work, and being promoted.
Many work structures, norms, or practices were observed to be more favorable towards men than women, especially in sectors such as childcare, communication, sexual harassment, and bullying.
Gender inequality examples in films and animation movies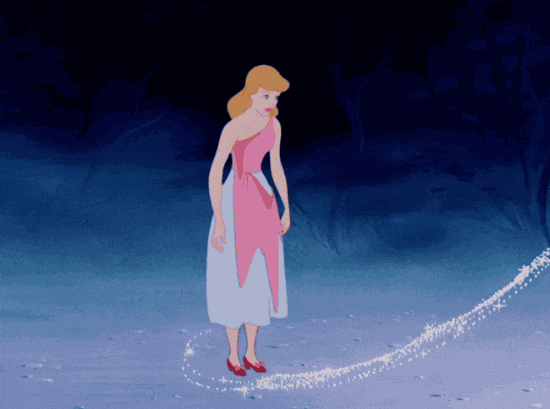 Many movies which are produced for children include examples of gender inequality. For example, most Disney movies included women who needed to be saved by men or who needed to change for a particular man.
In the movie The Little Mermaid, Ariel had to become human in order for her to be good enough for a man.
Cinderella was saved from her evil stepsisters by a man who found her to be beautiful. And her beauty was enhanced by a fairy godmother, who made her beautiful in order to capture the attention of the prince.
Sleeping Beauty had to be waken up by a kiss from a man.
While, of course, falling in love is never a bad thing, and everyone enjoys movies about love, every girl should know that they do not necessarily need to be at the center of men's attention in order for them to be considered worthy.
Superhero movies also tend to be rather sexist. Most superheroes, naturally, are male, such as Superman, Spiderman, Iron Man, the Hulk, and Captain America.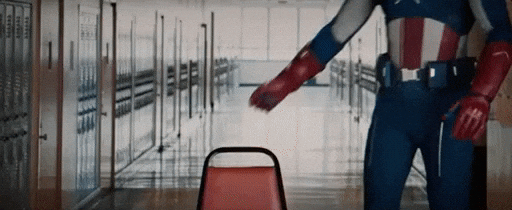 Women in these superhero movies are either portrayed as damsels in distress or in extremely sexual attire. There are female superheroes, such as Wonder Woman and Catwoman, but they do not get nearly as much attention as their male counterparts.
In many movies altogether, where the main character is a girl, she is portrayed as being unpopular, ugly, stupid, or overall undesirable until the popular guy finds her attractive. This is not the message that needs to be sent to young girls.
Gender Inequality Examples in Social Media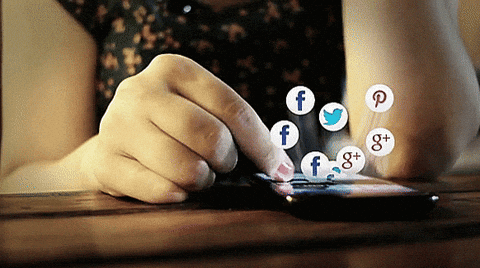 There is also extreme pressure from social media. We often see women on Instagram who edit their photos so that their skin is flawless and their bodies are the perfect hourglass.
While wanting to be beautiful and wanting to enhance one's looks in order to feel good about oneself is natural and normal, girls should not have to feel pressured into changing how they look because people make fun of them on social media, or because they have seen female models on Instagram and feel pressured to look like them.
This, unfortunately, does not even cover a small portion of gender inequality that exists in the media and across the world altogether. Unfortunately, women still have a long way to go in order to be seen as truly equal to men and to have equal opportunities as men do.
We can hope. however, that with the help of education and knowledge, we have the power to change things and to ensure that women are safe and happy, wherever they may live.
Check Out Other Posts Related to Gender Inequality Examples Worldwide: Cases of Gender-Based Inequality in Media and Entertainment