Gender equality slogans and quotes can be used to inspire women. There are so many inspirational quotes out there for women to take notice of and use in their daily lives.
Gender equality quotes and proverbs can be used to highlight different issues in the fight for women's equality, or different issues that marked parts of history.
March 8th, known as International Women's Day, is only 3 weeks away. In honor of Women's Day, here is a list of some of the most inspiring and powerful quotes and proverbs regarding gender equality.
Gender Equality Slogans #1
Gender equality will only be reached if we are able to empower women.

Michelle Bachelet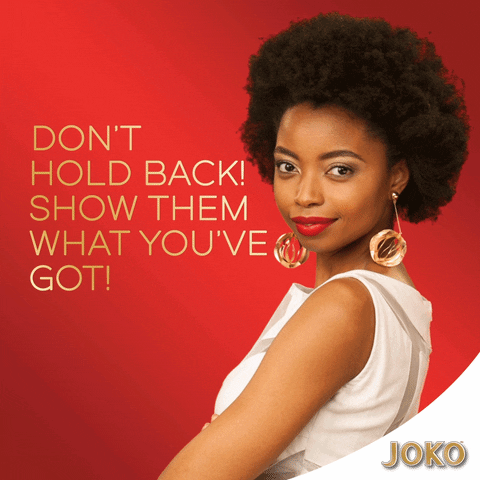 Empowering women is everyone's responsibility, and is an important issue that we all must take into consideration. If we empower women, then we can see lots of positive changes in our world.
However, there is a long way to go before any country truly has reached having gender equality. In order for us to reach new heights in achieving gender equality, we must all work to empower women.
Gender Equality Slogans #2
Women, like men, should try to do the impossible. And when they fail, their failure should be a challenge to others.

Amelia Earhart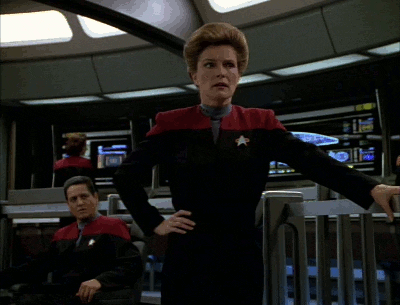 Women are capable of doing anything men can, and their achievements and failures should be an inspiration to others to pursue their goals. This quote is showing that if a woman wants to do something a man does or has done, it should not be a scandal or something extraordinary because she is a woman.
If she is successful, then that is an achievement, but if she fails, then people should aspire to do better instead of judging her for her gender.
Gender Equality Slogans #3
Human rights are women's rights, and women's rights are human rights.

Hillary Clinton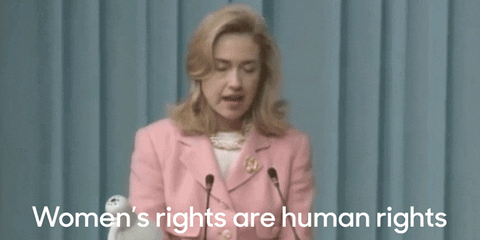 No matter what one's opinion is of Hillary Clinton, the importance of this quote still stands. Women having rights is one of the most important facets of any society.
Women's rights fall under the category of human rights, because when women have rights, then all of society benefits.
Gender Equality Slogans #4
Women will be hidden no more. We will not remain hidden figures. We have names…It was woman that gave you Dr. Martin Luther King, Jr. It was woman that gave you Malcolm X. And according to the Bible, it was a woman that gave you Jesus. Don't you ever forget it.

Janelle Monáe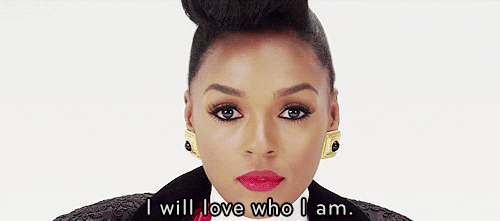 This quote shows that women are important figures, too. Often, women's achievements and inventions are neglected and ignored, or we may not know about them altogether. However, women have names too, and should be recognized and remembered for what they have done.
The author of this quote also mentions that women are mothers, and without women, we would not have had some of the most important people in history- men included.
Gender Equality Slogans #5
No country can ever truly flourish if it stifles the potential of its women and deprives itself of the contributions of half its citizens.

Michelle Obama
Michelle Obama is known for her strength and outspokenness on many different issues, such as women's rights and health. She was already an established lawyer long before she was First Lady of the United States.
She was the most educated First Lady in US history, and the only First Lady to hold degrees from two Ivy League universities. Therefore, it was important to include a quote from her.
This quote shows that including women in society will have many benefits, meanwhile, prohibiting women from doing certain things and not going forward will have a negative impact on any nation, because half of the nation is not allowed to succeed.
If any nation wants to move forward, then it needs to make use of all its human resources- women and men together.
Gender Equality Slogans #6
Very early on in writing the series, I remember a female journalist saying to me that Mrs. Weasley, 'Well, you know, she's just a mother.' And I was absolutely incensed by that comment. Now, I consider myself to be a feminist, and I'd always wanted to show that just because a woman has made a choice, a free choice to say, 'Well, I'm going to raise my family and that's going to be my choice. I may go back to a career, I may have a career part-time, but that's my choice.' Doesn't mean that that's all she can do. And as we proved there in that little battle, Molly Weasley comes out and proves herself the equal of any warrior on that battlefield.

JK Rowling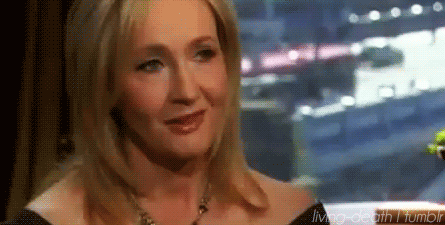 This quote takes a place on this list because it shows the importance of women having choices. Sometimes, we are prone to forget that there are women who feel empowered when they stay at home and are housewives.
And that's perfectly fine, so long as that was their choice, and one that they were happy with, and not something forced upon them. Of course, as Rowling says, this doesn't mean that that's the only thing a woman is capable of.
However, what a woman wants to do with her life is her choice, and her choice only.
Gender Equality Slogans #7
I do not wish women to have power over men; but over themselves.

Mary Shelley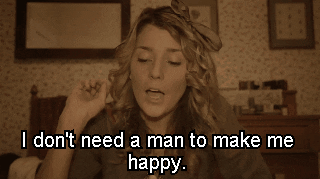 This quote made the list because there are many people who think that those who support women's rights believe that women are superior to men or that women should control men. This is not true.
Those who support women's rights simply want for women to have the right to be in control of their own lives and desires, and not be prohibited from doing something because of their gender, or not be forced to do one thing or another.
Gender Equality Slogans #8
I declare to you that woman must not depend upon the protection of man, but must be taught to protect herself and there I take my stand.

Susan B. Anthony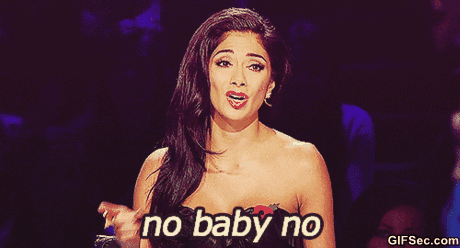 Women should know how to be completely independent and how to be able to fend for themselves. This is vital because it ensures a woman's rights and freedom. No one can then harm or devalue a woman who can stand her own ground and live independently.
While it is not bad to be protected by a man, it is also important that a woman knows how to live for herself, because not only will this boost her confidence and self-respect, but also, it will almost guarantee her safety.
Gender Equality Slogans #9
It will not do to say that it is out of woman's sphere to assist in making laws, for if that were so, then it should be also out of her sphere to submit to them.

Aelia Bloomer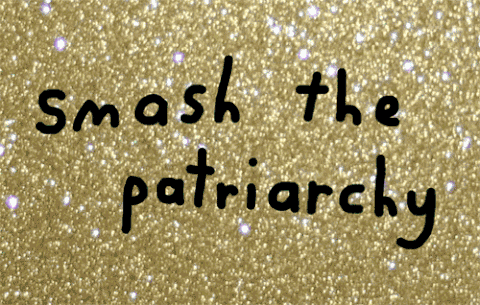 This quote may seem outdated to be on this list, but it has its importance. There are people who still believe that women have no place in traditionally male career fields, such as law or politics.
However, this quote states that if women aren't supposed to work in these fields, then why should they be subject to the outcomes of work done in these fields? If a woman cannot make laws, then why should she follow them?
Working in law should have no gender limits, because laws apply to everyone in society. While women not being allowed to work in certain fields is not a huge issue anymore, there are still people who have negative opinions concerning this.
Gender Equality Slogans #10
I do think that being the second [female Supreme Court Justice] is wonderful, because it is a sign that being a woman in a place of importance is no longer extraordinary.

Ruth Bader Ginsburg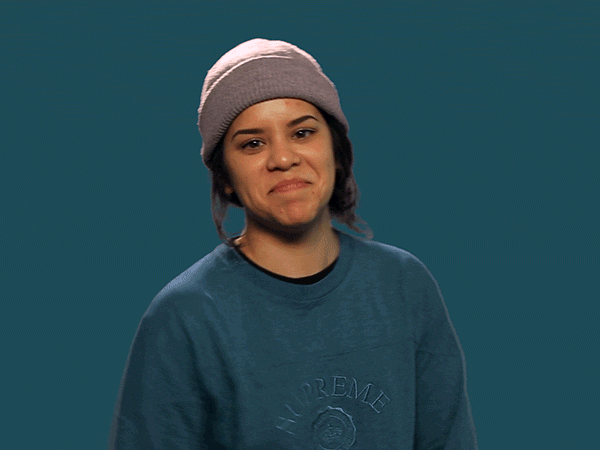 Ruth Bader Ginsburg is a Justice on the United States Supreme Court. She is known for being outspoken on issues such as women's rights and equality, so it was important to include a quote from her.
She wants to get across in this quote that since she is the second woman to be a Supreme Court Justice, it means that there was a first, which is already a huge step forward in women's rights.
Women were historically not supposed to be lawmakers, but now that gradually women are taking positions of authority, we are moving forward as a society.
Gender Equality Slogans #11
If you educate a man you educate an individual, but if you educate a woman you educate a family (nation).

Dr. James Emmanuel Kwegyir-Aggrey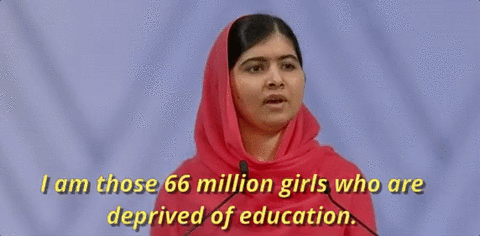 This is an African proverb that has been attributed to a Ghanaian scholar named Dr. James Emmanuel Kwegyir-Aggrey. The importance of this proverb is self-explanatory; since we now know of the value of an education, all people should have access to it, whether they are male or female.
Women, however, tend to spend more time in their young children's lives. Thus, if a woman is educated, she is more likely to pass on her knowledge to her children, hence why the quote states that women's education can educate entire families and therefore, nations.
Check Out Other Posts Related to Gender Equality Slogans | Selected List of the Best Empowering Quotes & Proverbs