The film Hidden Figures is a true story of a team of female African-American mathematicians who played an important role in NASA during the U.S. space program.
American biographical drama film Hidden Figures was released in 2016.  It is based on the book "Hidden Figures" by Margot Lee Shetterly that tells a true story about black female mathematicians who worked at the National Aeronautics and Space Administration (NASA) during the Space Race.
During that period, even if women were doing exactly the same job as men engineers, they could be paid less and be given a lower job title.
Astonishing is that these women were not just doing something that no African-American woman had done before, it was something that no-one of any race or gender had done before.
These incredible women were on the pioneering edge of science and technology and they were called 'computers' in a time when a 'computer' was a job title than an object that you can find on your desk.
The majority of people have the stereotypical idea that women aren't good at math and physics and we won't be able to find them in these fields.
But that's not the case, and the film Hidden Figures, based on a true story with its real characters is correcting that misconception. If you want to learn more about the film Hidden Figures, just keep on reading.
The film Hidden Figures: Overview
The movie Hidden Figures is a true story directed by Theodore Melfi and written by Melfi and Allison Schroeder. It stars such outstanding actresses as Taraji P. Henson (as Katherine Johnson), Octavia Spencer (as Dorothy Vaughan) and Janelle Monáe (as Mary Jackson).
The film also features Kevin Costner, Jim Parsons, Kirsten Dunst, Mahershala Ali and Glen Powell in supporting roles.
Before going wide in the USA on January 6, 2017, Hidden Figures had a limited release on December 2016, by 20th Century Fox. It immediately received positive reviews and feedbacks from critics and grossed $236 million worldwide.
National Board of Review chose the film Hidden Figures as one of the top ten films of 2016. Furthermore, it was nominated for numerous awards, including two Golden Globes for Best Supporting Actress and Best Original Score and three Oscar nominations in the categories of Best Adapted Screenplay, Best Picture and Best Supporting Actress.
The Plot of the Film Hidden Figures
The movie tells a real story of three female characters that will motivate and encourage you with their accomplishments in the field of science. In 1961, mathematician Katherine Goble who is known for calculating flight trajectories for Project Mercury and other missions, works as a human computer or the "computers in skirts," in the Langley Research Center in Hampton, Virginia.
Katherine works alongside her colleagues, NASA engineer, Mary Jackson (NASA's first black female engineer) and NASA supervisor, Dorothy Vaughan. These three characters are played accordingly by Taraji P. Henson, Janelle Monáe and Octavia Spencer.
Remarkable was the moment when Katherine was assigned to assist Al Harrison's Space Task Group, becoming the first black woman in the team.
There she faces many challenges and hardships; she even is not being promoted as her colleagues have no plans to assign a permanent supervisor for the colored group. Moreover, her male colleagues see her as a black woman first and only then as a coworker.
In the meantime, Mary submits an application for an engineer position in NASA and begins to pursue an engineering degree. Katherine gets disappointed when she meets National Guard Lt. Col. Jim Johnson and he voices skepticism about women's mathematical abilities. Some period later, he apologizes for his remark and begins spending time with her.
Importantly enough, when Harrison finds out that Katherine is forced to walk about 800 meters to use the colored people's bathroom he gets very angry. He knocks down the "Colored Bathroom" sign. Furthermore, he allows Katherine to be included in their meetings.
In general, Harrison is involved in the story as the white male hero who encourages and lifts women up.
Meanwhile, Mary goes to court and convinces them to allow her to attend night classes in an all-white school to obtain her engineering degree. Then Dorothy officially becomes promoted to supervise the Programming Department of West Area and brings 30 of her co-workers with her.
After a successful launch of the mission, the mathematicians are replaced by electronic computers. Thus, Dorothy continues to supervise the Programming Department, Katherine is reassigned to the Analysis and Computation Division, while Mary obtains her engineering degree and gains employment at NASA as an engineer.
According to the epilogue of the movie, in 2015 Katherine was awarded the Presidential Medal of Freedom. Furthermore, NASA dedicated the Langley Research Center's Katherine G. Johnson Computational Building in her honor.
Reviews on the film Hidden Figure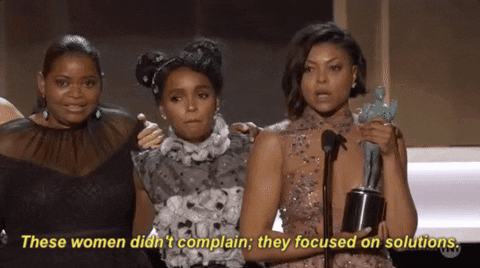 Simon Thompson of IGN Entertainment gave the movie a positive review, writing,
Hidden Figures fills in an all too forgotten, or simply too widely unknown, blank in US history in a classy, engaging, entertaining and hugely fulfilling way. Superb performances across the board and a fascinating story alone make Hidden Figures a solid, an accomplished and deftly executed movie that entertains, engages and earns your time, money and attention.
Ty Burr of The Boston Globe American daily newspaper noted about Hidden Figures,
…the film's made with more heart than art and more skill than subtlety and it works primarily because of the women that it portrays and the actresses who portray them. Best of all, you come out of the movie knowing who Katherine Johnson and Dorothy Vaughn and Mary Jackson are, and so do your daughters and sons.
Clayton Davis of Awards Circuit made his comments about the film,
Hidden Figures is a faithful and truly beautiful portrait of our country's consistent gloss over the racial tensions that have divided and continue to plague the fabric our existence. Lavishly engaging from start to finish, Hidden Figures may be able to catch the most inopportune movie-goer off guard and cause them to fall for its undeniable and classic storytelling. The film is not to be missed.
The Real Story Behind the Film Hidden Figures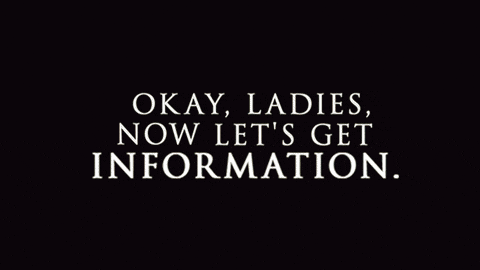 The concept of women working as "human computers" goes decades back before space exploration. The Harvard College Observatory found a group of women who studied, collected and cataloged thousands of images of stars on glass plates.
These women were as capable as men despite working under less-than-favorable conditions. To bring an example, Williamina Fleming classified more than 10,000 stars and was the first to recognize the existence of white dwarfs.
Even though these women were working six-day a week at a job that has high demands, they were still expected to maintain societal norms of being a good wife and mother.
In 1935, the NACA (National Advisory Committee for Aeronautics, the forerunner of NASA) employed five women to be their first computer pool at the Langley campus as they were accurate and they didn't have to pay them much.
In 1941, President Franklin Roosevelt ensured the growth of the federal workforce and issued an order that banned discrimination of workers in defense industries or government because of race, color, creed or national origin.
Black Women Were Paid Less for the Same Job
After the attack on Pearl Harbor, NACA began recruiting African-American women with college degrees to work as human computers.
While African-American women did the same work as their white male counterparts, they were paid less. It's also important to mention that they worked in the west section of the Langley campus, where they had to use a separate bathroom and dining facilities.
Even though they had the same education, those women had to retake college courses they had already passed. Furthermore, they were often not considered for promotions within NACA.
The movie depicts this in a scene in which Mary Jackson is asked if she would like to be an engineer if she were a white man, to which she responds that she wouldn't have to because she would already be one.
Though the movie mainly focuses on John Glenn's 1962 trip around the globe, most of the events in the movie are historically accurate and real. During the mission, Johnson's main job was to double-check trajectory calculations.
Indeed, John Glenn requested her to check and confirm trajectories and entry points that the IBM spat out. The thing was that Glenn did not completely trust the computer and asked the head engineers to "get the girl to check the numbers… If she says the numbers are good… I'm ready to go."
Another main character, Dorothy Vaughan was one of NACA's early computer hired during World War II, who later became NACA's first black supervisor and an expert FORTRAN programmer.
Despite her successes and capability, she was constantly disregarded and just overlooked for promotions and struggled with the same barriers all female computers did at NASA. Mary Jackson also stood out during her time at NASA.
In 1951, after graduating with dual degrees Mary was hired to work at Langley. After several years as a computer, she was encouraged to become an engineer but she needed to take after-work graduate courses.
She petitioned the City of Hampton to allow her to learn next to her white peers. Fortunately, she won the petition and completed the courses, making her NASA's first African-American female engineer.
The Impact of These Black Women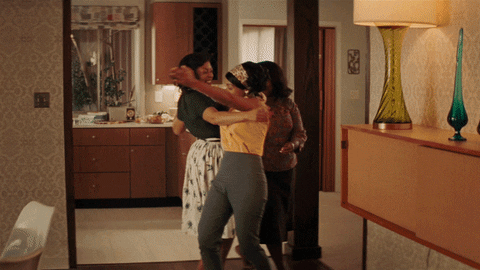 Even though a two-hour movie cannot tell the full story of all these women but the film Hidden Figures highlights the significance of those women who had a crucial investment with their work.
Eventually, you might get the indication from the movie that these people were the only ones doing the jobs. But in reality, they worked in teams, and those teams had sections, branches and divisions. But it's simply impossible to make a movie with 300 characters.
Overall, Hidden Figures is an uplifting movie with excellent performances from its female leads. The movie focuses on the lives of brilliant people who have been ignored because they were women and because they were black. So, we highly recommend you to spend some time watching this movie.
Check Out Other Posts Related to Film Hidden Figures Where the Characters are Real: A Movie based on a True Story