Female Disney villains, who doesn't know them? You may love their fierce characters or even hate them, but you can't deny their iconic roles in Disney animation movies. So let's figure out what was the inspiration behind many female Disney villains.
Female Disney villains are sometimes what we are really looking forward to see. Sure, we can all agree that Elsa has catchy songs, Ariel makes a wonderful mermaid, the seven dwarfs have names that are cuter than the other, the list goes on and on.
But every once in a while, we side with the antagonists. Why? Maybe that certain female Disney villain makes sense. Maybe their songs happen to be better than the others. Or maybe just because we feel a bit sinister and we want to see how it feels like to be the bad guy for once.
We can list a million different things, but whatever the reason is, we must emphasize how distinctive female Disney villains are. Whether it comes to their appearance, names, tunes or the cause behind their evil intentions, their representations are unique.
Although sometimes they are associated with stereotypes, they never neglect their responsibilities to make the story juicy and entertain the audience.
We can start with a list of female Disney villains
Which ones are the most well-known characters? Which ones have the coolest names and which have the best songs?
Most people agree that the greatest female Disney villain is Queen Grimhilde.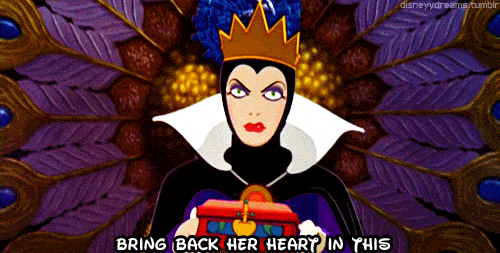 Does the name ring a bell? The Evil Queen from Snow White and the Seven Dwarfs.
She's young, extremely attractive and the "fairest of them all" until Snow White shows up and becomes the pretty one in town. Her allies? The Raven and her famous Magic Mirror. Weapon of choice? A poisoned apple. You know what they say, poison is a lady's weapon.
The second greatest female Disney villain is considered Maleficent from Sleeping Beauty.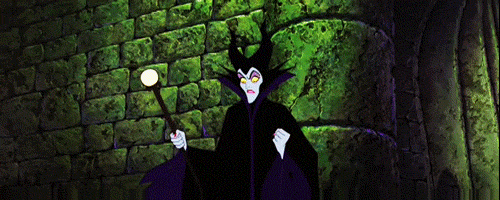 Now don't be fooled by the movie starring Angelina Jolie, they did a plot twist and made the character sympathetic.
In the original 1959 feature film, Maleficent is pure evil. I mean, who curses a baby for not being invited to her christening? A little dramatic, isn't it?
Well, Maleficent has a long list of enemies, the names are practically endless, but that does not stop her from being the outcast evil being of the town. She's also the first one to say "hell".
Then comes Ursula, the sassiest female Disney villain of all time.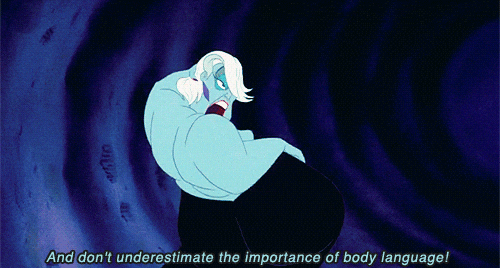 The half octopus and the antagonist in The Little Mermaid is the first one who was after power and not beauty, wealth or revenge.
An interesting fact: she was the first female Disney villain to sing!
The song "Poor Unfortunate Soul" is considered one of the best songs in the franchise. We can go on and on about how awesome Ursula is. She has a dark sense of humor, she's manipulative, and she has rules on how you should act in her home.
Now, we can't talk about female Disney villains without mentioning the one and only abusive stepmother of Cinderella, Lady Tremaine.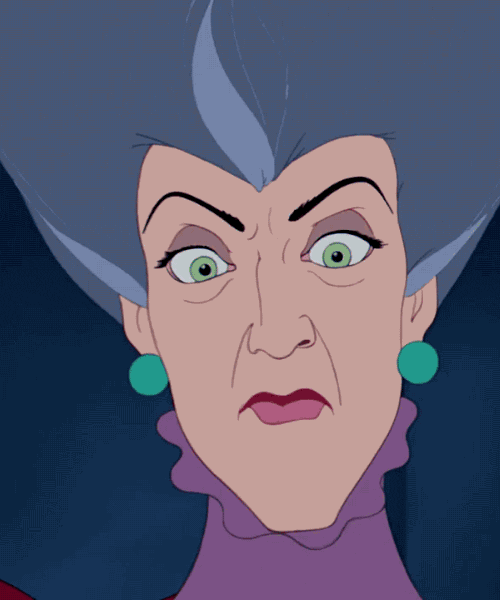 She's very obvious when it comes to which of her daughters she prefers. Rather than physically abusing her stepdaughter, she psychologically punishes her.
Lady Tremaine is considered the most hateable villain in the Disney franchise since she has no distinctive qualities in her and her hatred and cruelty are irrational.
The names of these villains are usually the ones that pop up in quizzes like "Which Female Disney Villain Are You?", since they're regarded as the coolest, most evil and popular villains.
What about female Disney villains vs male Disney villains?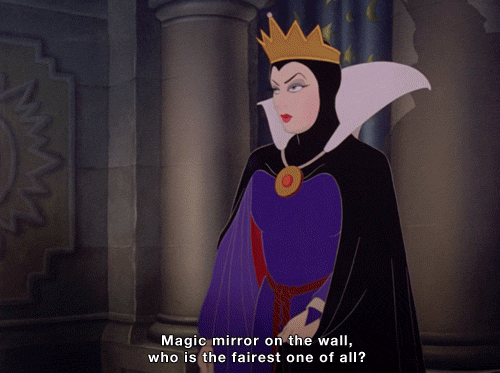 How long is the list of their names? Who has more songs, who speaks more? Let's compare their appearances.
Female characters are dominant when it comes to screen time. But, according to the report of The Washington Post, research done by linguists, Carmen Fought and Karen Eisenhauer showed that in Disney movies made between 1989-1999, male characters spoke more than female characters.
In The Little Mermaid, 68% of the characters speaking were men. It was the first Disney movie were men spoke more. In Beauty and the Beast, 71% were men talking, 90% in Aladdin and 77% in Mulan. The disparity is more balanced in Tangled, with 52% of the speakers being female characters. As for Brave, 74% were female and 41% in Frozen.
The research also noted that in earlier Disney movies, characters received compliments about appearance from the opposite sex rather than skills and accomplishments. Fortunately, that has significantly changed throughout the years.
Inspiration for female Disney villains' appearances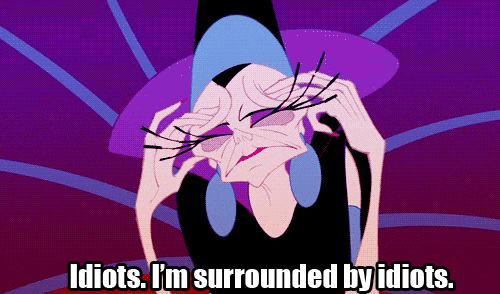 When it comes to appearances, female Disney villains are usually compared to Drag Queens. Why? They are usually given harsh, angular and masculine facial structures and are given heavy makeup that resembles than that of Drag Queens. Ursula's character was based on legendary Drag Queen Divine.
Both have white hair, purple eye-shadow, arched eyebrows and wore red lipstick. Maleficent, Cruella De Vil, and Yzma were inspired by her too.
Inspiration for male Disney villains' appearances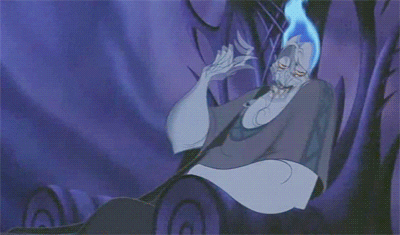 Now, what about the appearance of male Disney villains? Jafar, Scar, Dr. Facilier, Rasputin, Hades, all these names have characteristics that are considered somewhat feminine.
Jafar from Aladdin is the only male character dressed in a gown with shoulder pads who also wear black eyeliner. Hades From Hercules is an embodiment of a flamboyant homosexual stereotype.
Governor Ratcliffe from Pocahontas has pigtails with pink bows, wears a pink cape and seems to wear purple eyeshadow. Thus, we deduce that Disney princes and princesses follow gender roles, whereas Disney villains defy them.
What are the best female Disney villain songs out there? Let's make a list of their names
In first place: "Poor Unfortunate" Souls by Ursula.

The song is bold and even bitchy, and nothing can beat the villain's attitude.

"Mother Knows Best" by Mother Gothel from Tangled is up next.

She scares Rapunzel from leaving the tower and staying by reminding her how cruel the world is. She did kidnap her as a baby, it's a cruel world after all.

A lesser-known Disney movie but equally fantastic to watch, The Sword in the Stone, has one of the best female Disney villain songs and definitely makes it on our list. Madam Mim, the villain, sings about how evil and sinister she is in "Mad Madam Mim".

"That's My Lullaby" from Lion King 2 also has a place on our list of best female Disney villain songs, which is sung by Zira.
With more and more Disney movies coming up, we simply cannot let go of the classic female Disney villains. They have been iconic, their names are heard alongside every princess, their songs are sung all over the world. It doesn't hurt to occasionally sympathize with evil characters.
After all, they make great Halloween costumes!
Check Out Other Posts Related to Female Disney Villains And A List Of Their Names And Songs That Make Them Stand Out