Fashion for older women nowadays is a multi-billion dollar industry. Older runway models are not rare too. Let's check out what is trendy in 2018 for older women.
Figuring out what to wear is one of the most difficult things that women do daily. It is not uncommon for a woman to have a closet full of clothes, only to complain that there is nothing to wear when she needs to dress up for a certain occasion.
It is even more difficult for older women, especially those over 50, to figure out what to wear so that it will flatter them properly. It is ridiculous to believe that if you are a woman above a certain age, you have to stop being stylish and fashionable. Wear any color of lipstick you want and whatever skirt you want. There should be no rules concerning what you aren't allowed to wear after a certain age.
However, there can be issues in finding clothes that are wearable and modern, which also will happen to fit within your budget and flatter your figure. There are many fashion do's and don'ts, but obviously, the first rule of fashion is to accept that you are beautiful and to feel confident in anything that you are wearing. Let's check fashion for older women of 2018.
Fashion For Older Women: 2018 Trends
Clothing Items Outdated For Older Women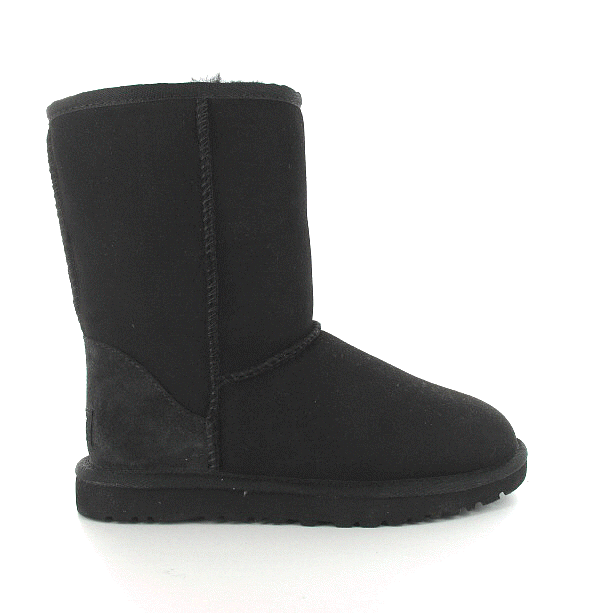 Before we get into clothing that is recommended for older women, let's begin with what women who are over 50 need to get rid of from their closets.
First being first, Uggs. These boots are not even fashionable for younger women. If you want to wear the slippers around the house, then so be it, but wearing Ugg boots in public will not make you look youthful, and instead will make it seem as if you have just rolled out of bed.
Make sure to get rid of all your tights and pantyhose with holes and runs in them. Wearing these will not make you look professional or put together.
Don't wear sport suits, especially ones with words on the butt, unless you are planning to relax at home. This also goes for clothing with blatant and loud logos on them; wearing such clothing will make you seem as though you are not serious.
Another very important tip, which also goes for women of any age, is not to wear bras that do not fit properly or that are falling apart. This will make you look older than you are, as it may cause your breasts to sag or fall out of the bra.
Not only that, but it will also be very uncomfortable for you to wear. Get a proper bra fitting and buy high-quality bras in your size. Not only will you feel comfortable and youthful, but your clothes will fit you better and look better on you, too.
Unless you are relaxing at home, it is also not recommended to wear the typical grandma sweaters, because this will make you look and feel older than you are, and are not flattering on the wearer.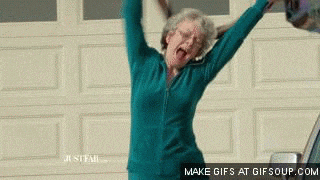 Important advice
Get your clothes tailored! As women age, their size and shape changes as well. It is normal for a woman to gain or lose weight as she ages. Therefore, it is important to get some of your more stylish and expensive pieces tailored. Do not feel the need to get rid of clothes that you wore when you were younger! If your clothing does not fit properly, then this can end up making you look older, especially if your clothing fits very loosely.
While this does not necessarily have to do with fashion, try to avoid plucking your eyebrows too much. Having brows that are too thin can give your face an aged appearance and may not be flattering with your look.
If you naturally have thin brows or, if as you aged, you lost some brow hair, you can always use an eyebrow pencil or pomade to fill in your brows. Having slightly thicker and fuller brows always gives off a youthful appearance.
Clothes That Look Good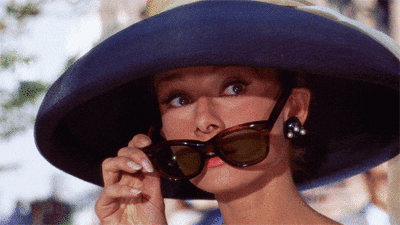 Now that you are over 50, please do not feel the need to hide or to be embarrassed of yourself and what you are wearing. Dress in whatever makes you feel good, even if it is something that makes a statement. There is no age limit on clothing or on making a fashionable appearance.
Always have a pair of well-fitted jeans. There is no such thing as being too old for jeans. Wearing a nice pair of jeans, a slim top, and nicer flats or heels is timeless at any age. Try to also get a pair of well-fitted white jeans for the spring and summer months, so that you can look and feel classy and comfortable in the warmer weather. Wearing white jeans with wedges and navy jackets is always fashionable for summertime. Dark, mid-rise, boot-cut jeans can also be fashionable for older women.
Black pencil skirts are stylish for women of any age, and is a staple in any wardrobe. Try and find one that is to the knee or slightly shorter, and that fits your figure well. It is not recommended to pair this with a black jacket, because this can make you look rather severe. Instead, pair your pencil skirt with a colored blouse in warmer weather, and tights or panythose and a colored jacket in the wintertime. Wear higher heeled shoes with this instead of flat shoes.
Dresses that look elegant on women who are over 50 include wrap dresses (make sure you knot it at the side and not the front!), sleeveless sheath dresses that you can wear with stylish cardigans or jackets, and dresses that are fitted on the top and flared out at the waist. These dresses in any color that is flattering on you are fine, but always make sure to have at least one little black dress in your wardrobe. These dresses will be flattering on women who are over 50 no matter their size or shape.
Many women who are over 50 want to hide their arms, as it is normal that when one ages, their skin tends to get looser. To combat this, always have several fashionable cardigans and sweaters that are well-fitted. Do not get sweaters that are too big on you, as this will not be flattering and can make you look older than you actually are. Also, avoid wearing longer cardigans with sweaters. Instead, pair them with nice fitting pants.
Statement necklaces, colorful scarves, cuff bracelets, and nicer purses are also key accessories to any outfit. Do not go overboard with your accessories and the colors you are wearing, as this may not be flattering with your look.
Some of the best fabrics to include in your wardrobe are silk, satin, and cashmere. Wearing deeper colors, such as hunter green, violet, burgundy, and champagne, can give off a sensual, powerful vibe. Solid colors are especially flattering on anyone- especially black, white, red, gray, camel, and khaki are some of the best colors which will flatter anyone of any age and skin color
While women can wear whatever they want, if an older woman ends up showing off too much skin, this can have the opposite intended effect, and can end up making her look older than she actually is, and out-of-touch as well. Find out what your best feature is- shoulders, legs, arms, chest- highlight it, and leave the rest a mystery. This will make you look and feel fashionable and classy. Wearing skirts that are too short will not give off a serious vibe- and this goes for women of any age.
Accessories aren't only for teenagers and young adults. Older women can feel as young as a dancing queen who's only 17 with a few bracelets and necklaces here and there. To get creative with accessories, hover here for more info.
Don't Underestimate the Importance of Hair and Makeup
Your hair and makeup can also work wonders. Make sure that you moisturize before doing your makeup so that your skin can be hydrated and look its best throughout the day, so that you can look healthy and youthful.
Too much, overly powerful makeup will not look good on women of any age, but this can especially be the case for older women, as makeup can settle into fine lines and wrinkles and make you look a lot older.
The same also goes for frosted or shimmered makeup; this can settle into your wrinkles and fine lines and make you look older. Do your makeup in a way that makes you feel good, and with products that are high-quality (no, this does not necessarily mean that you need to break the bank; however, wearing makeup that is of poor quality can make you look older and can completely throw off your look altogether).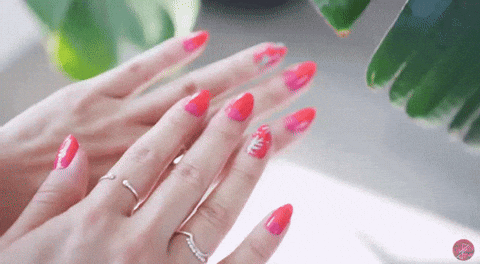 Also, do not think that since you are now older, it is mandatory that you cut your hair short. If you look good with short hair, and you like having short hair, then go for it. But if long hair is what you have worn your whole life, and it flatters you, then don't think that your age is a reason to cut it. Also, wearing stylish nail polish can help work wonders for your look.
Red nail polish is timeless and flatters women of any age. On this note, make sure you take care of your teeth as you age. Going for regular checkups is highly recommended, since your enamel thins with age. There are many medical problems which can be found through examining the mouth. Also, deeply yellow teeth are not flattering on anyone- so do your best to take care of your teeth as well so you always look and feel your best.
Check Out Other Posts Related to Fashion For Older Women: Check Out 2018's Trendy Clothes For 50-Year-Olds