Dua Lipa is the new girl in town and she isn't slowing down. The New Rules and IDGAF singer is already breaking records at the age of 22.
Dua Lipa has a unique name. Her name translates into "love" in Albanian. She didn't like it when she was younger, but it became useful after achieving fame as she didn't have to come up with a stage name.
Dua Lipa was born on August 22, 1995, in London to Albanian parents. The family moved to Kosovo when she was 13, Dua Lipa returned to London at the age of 15 to pursue a singing career. She had already started covering songs on YouTube by then, but she started off as a model.
Her breakthrough was in 2015 when she released her first single New Love. But Dua Lipa is now known as the woman who sings New Rules and IDGAF. What makes her stand out is the fact that she underlines the necessity and power of girls supporting each other.
Before the release of New Rules and IDGAF, Dua Lipa wanted to make a name for herself by collaborating with artists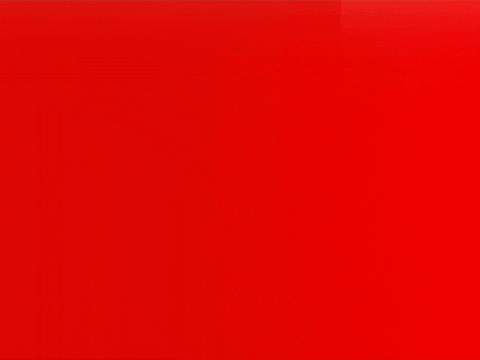 After her first sing New Love, Dua Lipa was quick to release her second single Be the One. The song became a hit in Europe and reached number one in Belgium, Poland and Slovakia.
Dua Lipa soon announced her tour in the UK and Europe, which was going to take place from January to November 2016. She managed to release a number of songs that same year.
Last Dance and Hotter than Hell were worldwide hits. Blow Your Mind (Mwah) was another one that achieved success, which peaked at number 30 in the UK and was Dua Lipa's first entry on the US Billboard Hot 100.
She collaborated with Sean Paul and released the single No Lie in November 2016. The song was an instant hit and became the summer anthem of 2017.
Collaborations in the music industry proved to be an effective method for Dua Lipa to make a name for herself on a wider scale. Her next single, Scared to Be Lonely, with Martin Garrix was released in January 2017.
Her debut studio album, Dua Lipa, was released on June 2 with singles New Rules and IDGAF becoming instant successes
Dua Lipa's New Rules became her first number one in the UK. She was also the first to top charts in the UK since Adele's Hello. It also reached number 2 in Australia, number 6 in the US and 7 in Canada. New Rules is her best selling song to date.
She had 4 songs that topped charts in the UK:
Be the One
Bridged over Troubled Water
New Rules
No Lie
She became the most streamed woman of 2017 in the UK by Spotify.
The album Dua Lipa received positive reviews. It scored 73/100 on Metacritic. Clash magazine's Alex Green praised the album saying "it is a debut album brimming with confidence, confidence not only in Lipa's own voice and her eye for a chorus, but in the emotive quality of her lyrics."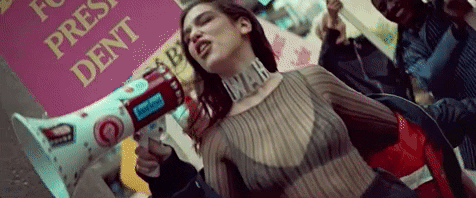 AllMusic's Neil Z. Yeung commented on the album: "a delightful collection of catchy pop gems where the songs only serve to highlight her vocal prowess and an excellent first effort from a budding pop star." New Musical Express's Jamie Milton wrote:
Dua Lipa's voice could make the thickest synths seem tame in comparison and carries a 20-a-day raspiness capable of making heartfelt ballads sound edgy. It's equally impressive to hear how confidently the debut holds itself together, flitting between styles but always shining a spotlight on a legitimate pop sensation.
Dua Lipa's talents weren't the only thing praised. She as a person was also admired. Q magazine's Katie Solomon spoke of her saying:
What makes this album more than just a load of precision-engineered musical nothingness between a series of tentpole singles is Lipa herself. Songs that in other hands would be little more than throwaway filler swell into anthems for girls who can't stop falling in love.
IDGAF and New Rules were Dua Lipa's critically acclaimed songs of her debut album
IDGAF (short for I don't give a fuck) is a song about empowerment. The music video of IDGAF is also creative, which only took 22 hours to shoot.
The director of the video, Henry Scholfield, commented on the IDGAF video, saying "The idea behind the video was to embody the sense of empowerment in the track, whilst going beyond the literal breakup context."
There are two Dua Lipas in the video: a stronger one and a weaker one. The strong and professional Dua Lipa is dressed in blue, whereas the weaker one is in orange.
The IDGAF video shows constant battles of the 2 characters, but by the end of it, they become united as one. The message that IDGAF delivers is that self-love is what will help you overcome obstacles on your way. Do not argue with your inner self. Instead, embrace your personality traits and channel it into something better.
Clash magazine's Alex Green wrote: "IDGAF takes crisp, almost militaristic drums and combines them with some of Lipa's most cutting lyrics." He also said that IDGAF is likely the best track off the album.
Besides IDGAF, Dua Lipa New Rules was the song that really made her popular
New Rules became popular due to its lyrics. Dua Lipa sang about a list of rules she made to get over an ex-boyfriend. Many music critics called the song a break-up and a female empowerment anthem. The rules are:
Don't pick up the phone, you know he's only calling 'cause he's drunk and alone
Don't let him in, you'll have to kick him out again
Don't be his friend, you know you're going to wake up in his bed in the morning.
The music video of New Rules was another fun and popular thing about the song. Dua is lying on a bed, having seconds thoughts about breaking up with her ex.
She goes to answer his phone calls, but her friends top her. They keep advising her about him, but she escapes to the hallway. Later, they have a sleepover, dress up and head towards the pool where they walk on water.
The video also shows one of Lipa's friends going through the same thing, but this time around, Dua is the one stopping her from answering her ex's calls and advising her. By the pool, the group of friends along with Dua perform a choreography that shows their union and how they empower each other.
New Rules reached number one in the UK, the Netherlands, Ireland, Israel and Romania. The video was critically acclaimed by music critics and has over 1 billion views on YouTube.
Refinery29's Aliza Abarbanel praised the video saying: "New Rules and all the epic outfits in it, perfectly encapsulates the joy of female friendship and the joy in getting dressed up together."
Another music critic commented: "The women are standing together, mirroring a current trend in pop culture and entertainment that shows women supporting each other (catfights are so yesterday)."
The best review was from The Fader's Owen Myers. He said: "The release of New Rules gave Lipa something else that until then mostly eluded her: credibility. She has often talked in interviews about her feminist beliefs, and taking pride in her involvement with every aspect of her music."
The New Rules and IDGAF singer Dua Lipa nailed the 2018 Brit Awards
Dua Lipa had received 5 nominations at the 2018 Brit Awards, more than anyone that year:
British Female Solo Artist
British Breakthrough Act
MasterCard British Album of the Year
British Single of the Year
British Video for the Year
This was also the first time that a woman had 5 Brit Awards nominations. Out of the 5, she won 2, for British Female Solo Artist and British Breakthrough Act.
Dua announced that she has already started working on her second album with MNEK, who had co-written IDGAF. She also collaborated with Whethan on a song called "High" for the Fifty Shades Freed soundtrack.
In an interview, Dua was asked about her father's influence on her career since he himself was a musician. She answered:
My parents never pushed me towards music. I feel like growing up in a musical household and always being surrounded by it, I was always kind of a performer child. I remember my parents would have guests over and they would bring their kids and I would make sure that we were ready to put a show on. I was like, "Okay, everybody stop your conversation. We're coming to do a show." It was something that I always loved to do. It was kind of inevitable, I guess, my love for music. I've always been so in love with it and so inspired by it from making shows in the living room and doing dance routines in the school playground to like, "1, 2 Step" by Ciara and Missy Elliott.
Dua Lipa clearly isn't showing any signs of slowing down. IDGAF and New Rules are just the beginning. The artist is able to show the impact of female empowerment through her lyrics and music videos, which is the exact thing that teenagers need now.
We mustn't compete with other women, we must empower each other. Dua Lipa is a role model that pop culture needs.
Check Out Other Posts Related to Dua Lipa: How IDGAF And New Rules Became Our New Pop Anthems