Donald Trump's comments on women are mostly considered sexist and insulting. Many people think that the 45th president of the USA is a misogynist, but that didn't stop many women from voting for him.
American President Donald Trump, ever since the presidential election, has been subject to much criticism for his outrageous comments and beliefs.
He is notorious for making outlandish comments and insults towards those who are against him, especially women. Trump has been accused multiple times of being misogynistic, and many people have protested against him and his policies.
One of the most popular protests is the Women's March, which is now held on January 20th of every year. Comments that he has made against women have surfaced, many of which having surfaced during the election, which show a darker side to the president.
Many of his comments are extremely degrading, insulting, and misogynistic, and it is frightening to think that a world leader of a progressive nation continues to think this way. Here are Donald Trump's comments on women that are extremely sexist.
Donald Trump's Comments On Women #1
You know I'm automatically attracted to beautiful- I just start kissing them. It's like a magnet. Just kiss. I don't even wait. And when you're a star, they let you do it. You can do anything. Grab them by the pussy.
This was perhaps one of the most controversial comments which Trump made that surfaced during the presidential election and perhaps caused the most backlash. This statement was part of a conversation with Billy Bush that was caught on videotape in 2005.
It was caught on tape when Trump and Bush were going to film an episode of Access Hollywood, as they were discussing a woman they were going to meet. The footage caught on tape was published on October 7, 2016, starting a scandal that the media called "Pussygate."
Many have called Trump's action sexual assault, as he clearly implies touching a woman's genitals without her consent. Many Republican leaders have denounced Trump's comment, with some, such as Senator John McCain, saying that they would no longer support Trump in the elections.
Donald Trump, in response, did admit to making such comments, however, he attempted to downplay how serious these comments were. His excuse? These comments were just "locker room talk" and "Bill Clinton has said far worse to me on the golf course."
If Bill Clinton did, indeed, make worse commentary, then that is deplorable. But it is never acceptable to blame others, or to use others as an example, when you yourself did wrong as well.
Even if a man is simply with his friends and talking about women he is attracted to, it is never acceptable for him to make comments regarding their bodies that would imply sexual assault or anything that would not allow for the woman's consent.
The most important part of a sexual relationship is mutual consent. When there is no consent, it becomes a degrading crime. The President of the United States should not be perpetuating such beliefs.
Donald Trump's Comments On Women #2
Journalist Megyn Kelly was asking him "all sorts of ridiculous questions" during the 2015 presidential debate, had "blood coming out of her eyes" and "blood coming out of her wherever."
This was a comment made by Trump during an interview with CNN after the 2015 presidential debate. During the debate, journalist Megyn Kelly asked Trump a question regarding previous comments he had made about women, specifically stating, "You've called women you don't like fat pigs, dogs, slobs, and disgusting animals."
Afterwards, this caused an argument between the two, despite the fact that Kelly had stated numerous times that she had no desire to fight with the presidential candidate.
Trump's response to this comment was that he had meant her nose when he said "whatever," because many people accused him of making a misogynistic comment about Kelly menstruating.
A few months of back-and-forth resulted between the two, with Trump even boycotting the next debate hosted by Fox News (where Kelly worked as a journalist) or by calling Kelly names such as "crazy" and "sick." Kelly ended up interviewing him for Fox News in May of 2016.
Since then, their relationship has cooled down. However, it shows a negative side of our society- to make comments about women's menstrual cycles when a woman does something he does not agree with.
Women are, indeed, naturally more irritable when they are on their menstrual cycles, but making negative comments about them tends to be misogynistic and degrading.
Donald Trump's Comments On Women #3
I like kids. I mean, I won't do anything to take care of them. I'll supply funds and she'll take care of the kids. It's not like I'm gonna be walking the kids down Central Park.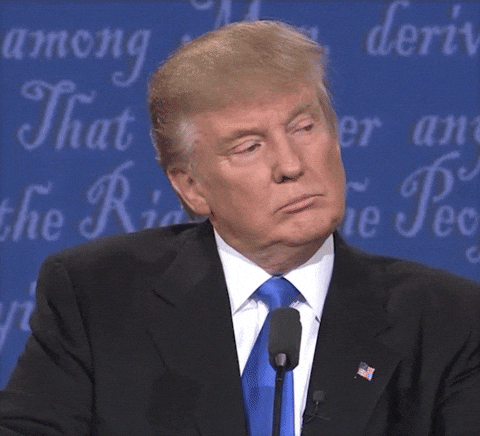 Trump made this remark in 2005 in an interview with Howard Stern. This was in response to a question Trump was asked about whether or not he would like to have more kids with Melania.
He basically stated that he was open to the idea, since he was not going to do anything to help his wife regardless. There is no source to state whether or not Trump responded to this comment in the future.
The inherent misogyny in this comment is prevalent, because it perpetuates the gender stereotype that men are to provide for the family, and women are to do everything else, regardless of the fact that the man is also the father of the children and should help raise them.
The fact that a man regarding taking his children for a walk implies that he will be less of a man shows the inherent masculinity that exists within our culture.
It is frightening to think that a man who leads an entire nation, and whom people may look to for answers, essentially believes that women are baby-making machines, and that he does not need to help raise his own children, because it would make him less of a man to do so.
Donald Trump's Comments On Women #4
26,000 unreported sexual assaults in the military- only 238 convictions. What did these geniuses expect when they put men and women together?
26,000 unreported sexual assults in the military-only 238 convictions. What did these geniuses expect when they put men & women together?

— Donald J. Trump (@realDonaldTrump) May 7, 2013
This was a statement Donald Trump had made on Twitter dated May 8, 2013. Many people have criticized him deeply because it suggests that when men and women are together, men are bound to sexually assault women- which is something that no one has the right to do.
It is true that there is a lot of sexual assault in the military, and that sexual assault regardless is not prosecuted properly. But to imply that if a man and woman are together, the man is bound to assault her, and even worse, that it should be expected for him to do so, is incredibly misogynistic and further perpetuates rape culture.
When asked about it during the presidential elections, Trump stood by his comment, but denied that he had any misogynistic intentions with it.
He stated that the solution to this was not to kick women out of the military, but to fix the military's court system so that when rape and sexual assault is reported, these reports are taken as seriously as they should be and the perpetrator is punished accordingly.
Donald Trump's Comments On Women #5
There was a great softness to Ivana, and she still has that softness, but during this period of time, she became an executive, not a wife. You know, I don't want to sound too much like a chauvinist, but when I come home and dinner's not ready, I'll go through the roof, OK?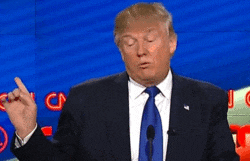 Donald Trump stated this during an interview in 1994, regarding his previous wife, Ivana Trump. He stated that he often gave his friends the advice to treat their wives more roughly, so that they will be treated with respect in return, since, apparently, if a man treats his wife as he should, his wife will treat him poorly.
He made this comment in response to how he felt about his wife working. Clearly, Trump was against Ivana working, even stating that seeing how successful she was in the workplace made him feel very uncomfortable.
For him, to have a wife who is a powerful executive in the workplace and a wife who is kind and loving at home is inexcusable, in other words.
He also continued by stating that he was uncomfortable with his then-wife, Marla Maples, working outside of the home, and working for him in his business.
There are many, many more examples of misogynistic and negative comments Trump has made about women. While, of course, everyone says something that may be understood in a way it was not intended to, there is an ongoing trend with the current American president.
It is frightening to know that the person leading perhaps the most powerful country in the world thinks that he has the right to touch women inappropriately without their consent, and that women are essentially made to exist for his pleasure, and his pleasure only.
Check Out Other Posts Related Donald Trump's Comments On Women | Insults & Misogyny by the President of the USA