Carrie Fisher's quotes are words to live by. The feminist actress is known for playing Princess Leia in the Star Wars series and for advocating people with mental illness.
Carrie Fisher's quotes aren't only famous for her movies, but she has also addressed issues on mental illnesses outside the camera lenses of cinema. She has openly spoken about her mental illness, describing how being diagnosed with bipolar disorder changed her life.
Nevertheless, the feminist never stopped being a role model for girls all over the world. Her death shocked everyone. The world was in mourning when they heard the death of Princess Leia. She was a feminist who was intolerant towards sexism.
Carrie Fisher was Hollywood royalty and a feminist who used her status to advocate for mental illness. Carrie Fisher's quotes are the most relatable ones out there.
Carrie Fisher's quotes about being a feminist who fought against mental illness and suffered from bipolar disorder are not only empowering, but also funny
The feminist actress is known to have a good sense of humor. She embraced her positive and negative characteristics and became her best self.
Carrie Fisher's quotes teach us to live and embrace our inner demons in order to overcome mental illnesses. Some things are inescapable and there's nothing you can do to get rid of them. She showed us how to conquer obstacles and win.
The funniest and most cynical Carrie Fisher's quote is:
I feel I'm very sane about how crazy I am.
Carrie Fisher was diagnosed with the mental illness bipolar disorder at the age of 24. She was already a household name by then due to starring in blockbuster film Star Wars. She was everywhere. She never fully accepted she was bipolar, that she had a mental illness until it had been 5 years after being diagnosed.
Her early struggle with bipolar disorder led to her resorting to drugs. She discussed how drugs were a gateway from the manic aspect of her bipolar disorder. She claimed they were a form of self-medication.
Carrie Fisher's quote on her drug addiction goes:
Drugs made me feel normal, they contained me.
The feminist actress even gave nicknames to her bipolar moods. The wild ride of a mood was Roy, and Pam was the one who stood on the shore and sobbed.
Suffering from mental illness isn't easy for anyone. She made sure everyone understood the magnitude of being bipolar. In her book Wishful Drinking, Carrie Fisher's quote on living with mental illness says:
One of the things that baffles me (and there are quite a few) is how there can be so much lingering stigma with regards to mental illness, specifically bipolar disorder. In my opinion, living with manic depression takes a tremendous amount of balls. Not unlike a tour of Afghanistan (though the bombs and bullets, in this case, come from the inside). At times, being bipolar can be an all-consuming challenge, requiring a lot of stamina and even more courage, so if you're living with this illness and functioning at all, it's something to be proud of, not ashamed of. They should issue medals along with the steady stream of medication.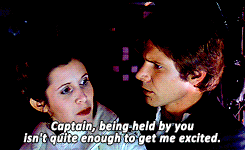 She wrote in her book about how bipolar disorder should be acknowledged more often. Carrie Fisher's quote on the matter goes:
I thought I would inaugurate a Bipolar Pride Day. You know, with floats and parades and stuff! On the floats we would get the depressives, and they wouldn't even have to leave their beds – we'd just roll their beds out of their houses, and they could continue staring off miserably into space. And then for the manics, we'd have the manic marching band, with manics laughing and talking and shopping and fucking and making bad judgment calls.
Feminist Carrie Fisher's quotes on mental illness, Star Wars and having famous parents never fail to make us laugh
She never let go of her funny traits even at her worst. Carrie Fisher was born into a family of actors. Her mother, Debbie Reynolds, and her father, Eddie Fisher, were already well-known Hollywood actors. She knew the advantages of being born into Hollywood royalty and she spoke of her automatic celebrity status jokingly:
I am truly a product of Hollywood in-breeding. When two celebrities mate, someone like me is the result.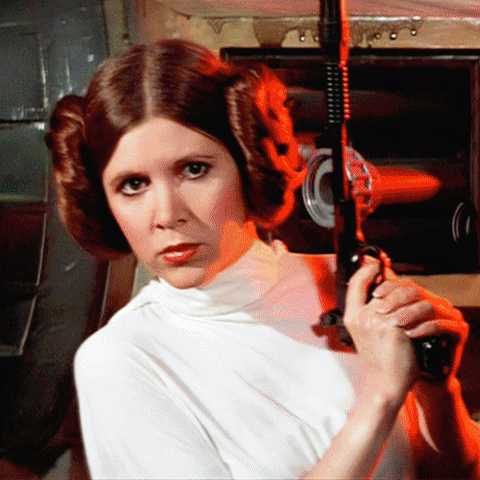 She cynically addressed her addiction and jokingly blamed her parents for being the way she is. She also spoke about how her mother tried to help in the most casual way:
At a certain point in my early twenties, my mother started to become worried about my obviously ever-increasing drug ingestion. So she ended up doing what any concerned parent would do. She called Cary Grant.
Carrie Fisher's quote on being a sharp person in Hollywood says:
I was street smart, but unfortunately, the street was Rodeo Drive.
Carrie Fisher's quotes on the legacy of Star Wars are also plenty. The feminist and mental illness advocate knew the significance of the movies
Director of Star Wars, George Lucas, had convinced Carrie Fisher that people did not wear bras in space. How? He explained to her that things worked differently in space and she was successfully convinced.
Anyway, George comes up to me the first day of filming and he takes one look at the dress and says, 'You can't wear a bra under that dress.'

So, I say, 'Okay, I'll bite. Why?'

And he says, 'Because… there's no underwear in space.'

I promise you this is true, and he says it with such conviction too! Like he had been to space and looked around and he didn't see any bras or panties or briefs anywhere.

Now, George came to my show when it was in Berkeley. He came backstage and explained why you can't wear your brassiere in other galaxies, and I have a sense you will be going to outer space very soon, so here's why you cannot wear your brassiere, per George. So, what happens is you go to space and you become weightless. So far so good, right? But then your body expands??? But your bra doesn't- so you get strangled by your own bra."
We all know the infamous scene where Princess Leia is captured and enslaved by Jabba the Hutt and is forced to wear a tiny metal bikini. She was oversexualized. In an interview, when she was asked about Star Wars merchandise being banned due to the lack of clothes, the feminist answered:
What am I going to tell my kid about why she's in that outfit?' Tell them that a giant slug captured me and forced me to wear that stupid outfit, and then I killed him because I didn't like it. And then I took it off. Backstage.
She joked about how revealing the bikini was saying:
The actor who played Boba Fett stood behind me while I was wearing the bikini, and he could see all the way to Florida.
Princess Leia eventually killed the character who had captured her and made her wear the metal bikini. The scene was one of the biggest feminist moments of the actress.
I had a lot of fun killing Jabba the Hutt. They asked me on the day if I wanted to have a stunt double kill Jabba. No! That's the best time I ever had as an actor.
No wonder Princess Leia is a badass feminist!
Carrie Fisher also knew how Hollywood functioned. She knew how the business worked and saw the people for who they really were.
It's a man's world and show business is a man's meal, with women generously sprinkled through it like overqualified spice.

You can't find any true closeness in Hollywood, because everybody does the fake closeness so well.
Carrie Fisher's quotes are also relevant when it comes to life lessons
As a person who suffered from bipolar disorder, she understood that mental illness does not stop you from anything
Being afraid is one of the most normal human emotions. Everyone is afraid of taking risks, especially people with mental illness. Carrie Fisher's quote on fear says:
Stay afraid, but do it anyway. What's important is the action. You don't have to wait to be confident. Just do it and eventually, the confidence will follow.
She liked to tell people that poking fun at life is the most fun you'll have. It's no use wallowing in something that is inevitable. She reminded us that life will always have its bad moments, the trick is to laugh at those moments and make the best of them.
If my life wasn't funny it would just be true, and that is unacceptable.

Life is a cruel, horrible joke and I am the punch line.
Carrie Fisher's quotes continue entertaining us even after her death
The mental illness advocate and feminist spoke about death and still made us laugh.
Carrie Fisher passed away on December 27, 2017, at the age of 60. The galaxy was in mourning. General Leia Organa had descended to heaven.
You know what's funny about death? I mean other than absolutely nothing at all? You'd think we could remember finding out we weren't immortal. Sometimes I see children sobbing at airports and I think, 'Aww. They've just been told.'
She included the story of George Lucas telling her how bras aren't worn in space as they could strangle you. She thought of a witty thing to do when she dies.
Now I think that this would make a fantastic obit- so I tell my younger friends that no matter how I go, I want it reported that I drowned in moonlight, strangled by my own bra.
Rest in peace, Carrie Fisher, for your force is always with us.
Check Out Other Posts Related to Carrie Fisher's Quotes: The Feminist Who Lived With Mental Illness And Won The Hearts Of Many